The injury required surgery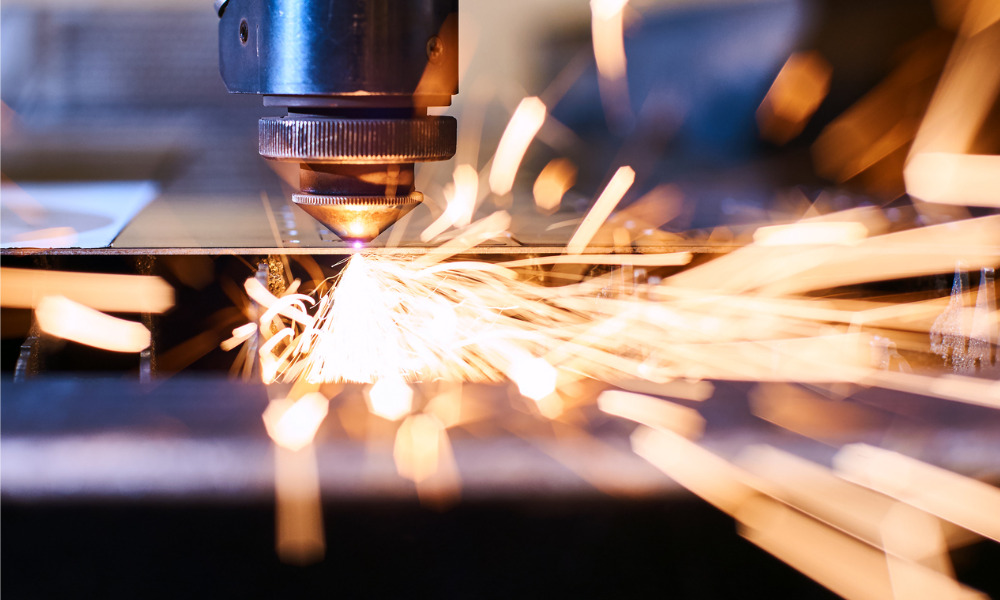 Ontario company Amer-Can Investments, Inc. was fined $40,000 for the injury of one worker from contact with a shear blade.
The incident took place on Oct. 29, 2018, when a labourer was operating a shear cutter at the factory to turn a sheet of metal stock material into various smaller sizes.
The cutter was equipped with a home-made clamp-down device that had been fabricated to hold material in place before cycling the shear cutter. The task required continuous movement and re-positioning of the decreasing metal sheet as small pieces were cut off.
The metal sheet became jammed in the cutter as it was fed under the clamp-down device. While trying to unjam the metal sheet, the worker inadvertently activated the foot control pedal which cycles the shear press and came in contact with the shear blade. The injury required surgery.
A Ministry of Labour Training and Skills Development investigation into the incident determined that although there was a manufacturer's guard on the shear cutter, the attachment of the home-made clamp-down device on the cutter had pushed the guard out of position, resulting in a gap of approximately four inches between the bottom of the guard and the top of the shear bed. This allowed access to the shear cutter's moving blade.
It found that the defendant failed as an employer to ensure the measures and procedures prescribed by section 24 of the regulation were complied with, contrary to section 25(1)(c) of the act. This is an offence contrary to section 66(1) of the act.
Section 25(1)(c) of the Occupational Health and Safety Act requires employers to ensure that the measures and procedures prescribed by the act and regulations are complied with. Section 24 of the Regulation for Industrial Establishments prescribes that where a machine or prime mover or transmission equipment has an exposed moving part that may endanger the safety of any worker, the machine or prime mover or transmission equipment shall be equipped with and guarded by a guard or other device that prevents access to the moving part.
Previously, Ontario company AGF Rebar Inc. was fined a total of $95,000 while its supervisor was fined $2,000 for separate incidents that led to worker injuries. Manitoba employer Cobalt Industries Ltd. was also fined $52,000 and an additional $8,000 for critical injuries to one of its workers.