Coroner's inquest looked into Sudbury dump truck driver's death five years ago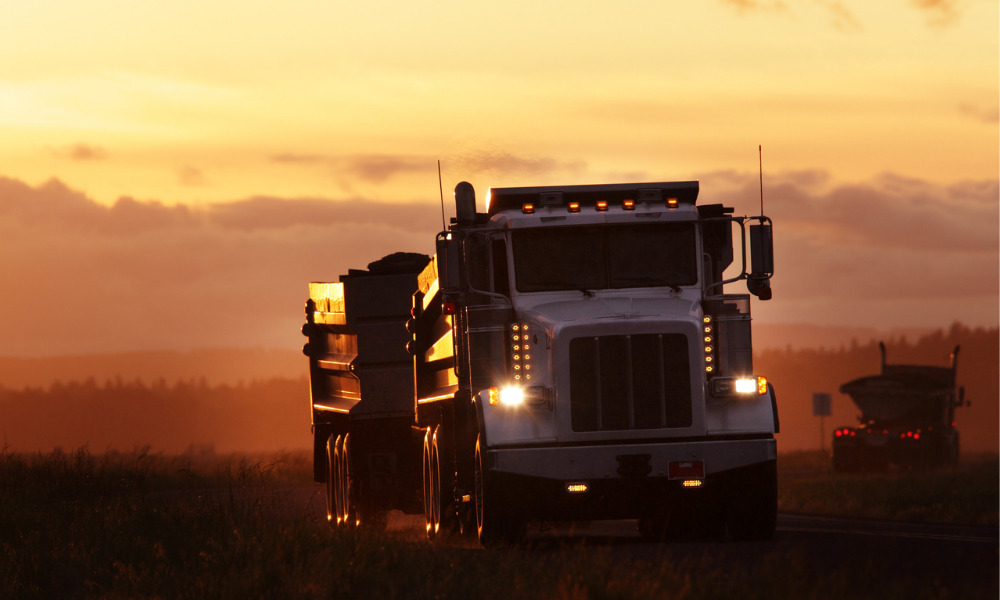 A coroner's inquest jury in Ontario that looked into the death of a Sudbury dump truck driver five years ago has recommended "best practice" protocols for truck drivers who get out of their vehicles to check their vehicles.
Ronald Lepage, who was 59 years old, died on April 6, 2017, at Vale's Copper Cliff Smelting Complex. According to the statements heard during the inquest proceedings, Lepage was considered a model employee and had 30 years of work experience, reported The Sudbury Star.
The inquest heard that Lepage got out of his Cecchetto & Sons truck after its tailgate did not open when he was trying to dump a load of waste. He was between the wheels when the load suddenly released. The force of the release lurched the dump truck forward. The dump truck had Lepage pinned under the wheels, which landed on his midsection.
Another dump truck driver found Lepage shortly after the incident, freed him and took him to a hospital by ambulance for emergency surgery. He was in critical condition and did not survive.
The jury noted that dump truck operators who get out of their vehicles should first lower the dump box and then engage the brakes. They then should position wheel "chocks" or blocks in appropriate locations, and avoid putting themselves between tire and/or axles.
The jury also called on the Ministry of Labour, Training and Skills Development to include further regulations around dump trucks in the province's Occupational Health and Safety Act.
The change would require employers to conduct a risk assessment of the workplace to identify, assess and manage anything that could harm a worker, and would require employers, constructors and supervisors to let workers know about any dangers identified during a risk assessment.
The jury also recommended the province's chief coroner to expedite coroner's inquests so they can be held within three years of a fatal accident, if possible.
The jury also wanted the government to amend the Occupational Health and Safety Act to promote first aid training for all workers on a mining property.
Previously, Saskatchewan employer Chupa Trucking & Excavating Ltd. was fined CAD 60,714.28, along with a surcharge of CAD 24,285.72, for a total amount of CAD 85,000, for violating one count under The Occupational Health and Safety Regulations, 1996. The charge stems from an April 15, 2020, worksite incident near Tisdale, Sask. The worker fell into a closing gravel trailer dump gate and sustained serious injuries.
In May, Manitoba Workplace Safety and Health is investigating a workplace incident that left one Maple Bus Lines worker dead. The incident happened when the worker was doing maintenance on a bus. The worker was pinned underneath the bus during the incident and later succumbed to their injuries.