'These investments will create a better, safer environment for our hard-working frontline staff'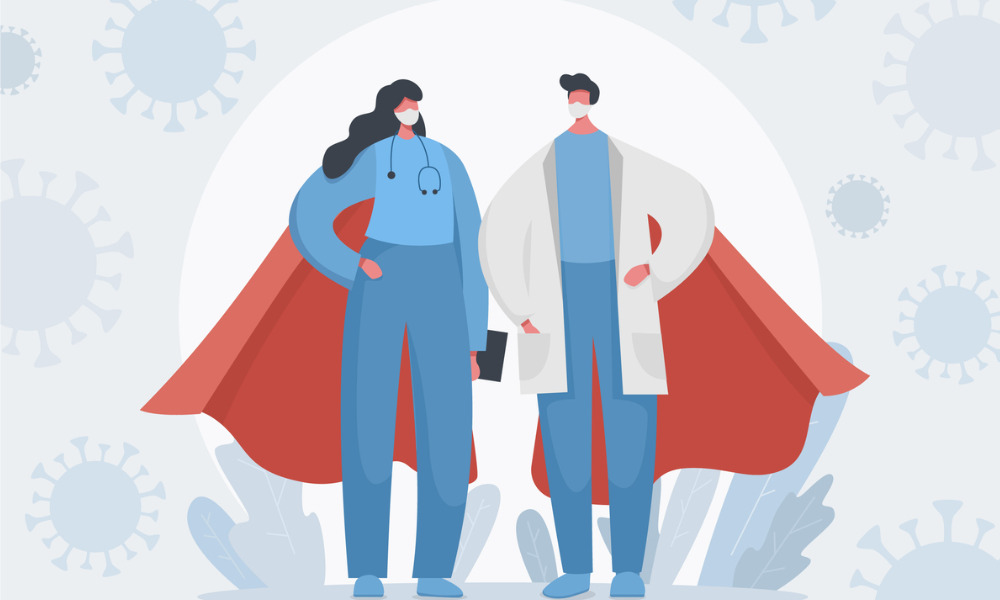 Ontario and Manitoba have announced separate programs in support of frontline workers as the COVID-19 pandemic continues.
Ontario is investing more than $500 million over five years to transform correctional facilities across the province to help ensure the safety and security of frontline staff.
This major investment will support the hiring of more than 500 new staff to help address challenges within the correctional system, such as mental health and addiction issues. The additional funding will also be used to modernize outdated infrastructure to address overcrowding and to improve services.
"Our government heard from corrections staff across the province about the challenges they face each and every day," said Solicitor General Sylvia Jones. "These investments will create a better, safer environment for our hard-working frontline staff and will help strengthen Ontario's corrections system."
Hiring additional staff will also help ensure the government is complying with its obligations regarding the use of segregation within correctional facilities. The province will also modernize outdated infrastructure, including building additional day rooms, and make modifications to yard space, which will allow the province to provide more effective programming space.
"We have been clear in our support for corrections staff and we are determined to continue providing needed resources to these men and women who are always there when they are needed most," said Jones.
Earlier this month, the Ontario Public Service Employees Union (OPSEU) called on the federal government to "step up" and extend the pandemic pay to all front-line health workers.
Meanwhile, Manitoba is expanding its $120-million Risk Recognition program to include more front-line workers who were exposed to added risk during the COVID-19 pandemic.
"By increasing eligible positions and income limits, and excluding overtime earnings, we will ensure the program continues to support lower- to middle-income workers and recognizes those who may have otherwise worked themselves out of qualifying through overtime," said Scott Fielding, minister of finance.
The program has been expanded to include the following positions:
Hotel workers (reception, cleaners, maintenance, kitchen staff, servers, security); and
Business Improvement Zone staff (patrol, graffiti removal, street cleaners, distributors of COVID-19-related education material and Personal Protective Equipment).
Initially, the program was available to part-time and full-time employees in various public- and private-sector positions that include the areas of health care, social services, justice, transportation, food and beverage, and essential retail.
Manitoba also increased the qualifying threshold to a total pre-tax employment income of less than $5,000 per month, or $12,500 total during the 2.5-month eligibility period, and exclude overtime from the total gross income calculation.
Essential workers must have worked a minimum 200 cumulative hours (or would have worked that amount but were required to self-isolate under public health orders) from March 20 to May 29.
Fielding also encouraged all eligible workers to apply for the program and view the full list of positions at https://manitoba.ca/covid19/infomanitobans/mrrp.html.
The province has extended the application deadline until noon on June 29. It will issue payment via direct deposit once it verifies applications and plans to fully distribute the $120-million fund. As the fund will be divided equally between all successful applicants, the number of program participants will determine individual payments.
Meanwhile, several businesses are conducting separate projects to support frontline workers amid the fight against the COVID-19 coronavirus pandemic.