Worker claims wrongful dismissal, trauma associated with the stress of fighting over asbestos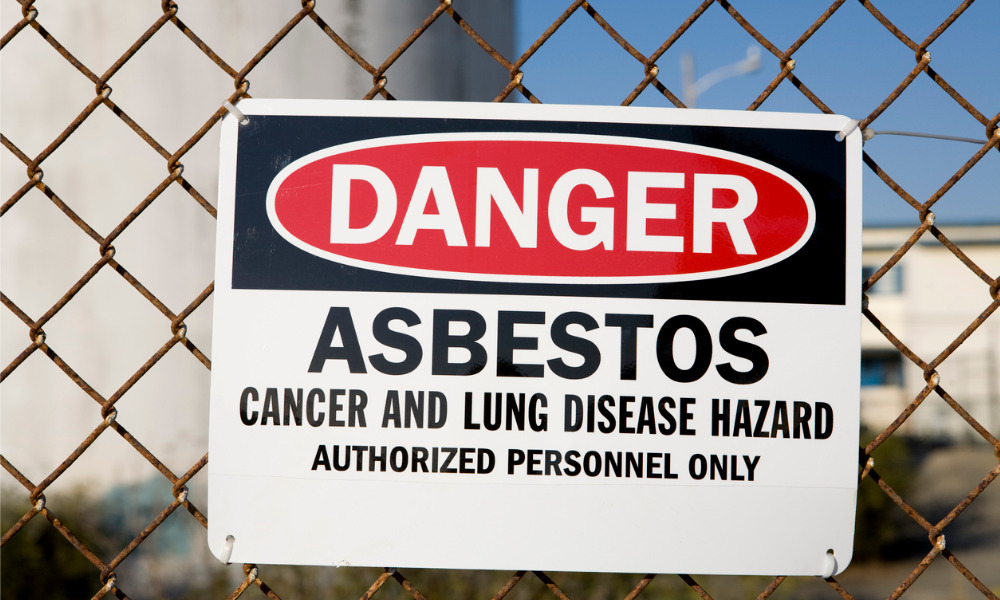 A plumber in British Columbia is suing his former employer over what he claims is wrongful dismissal that happened in 2019.
David Hamilton filed the suit against Apex Plumbing before WorkSafeBC this spring. However, the process of serving his employer took some unexpected turns when he could not hand over legal papers in person, according to a report from Comox Valley Record.
After several unsuccessful attempts to deliver the papers to his former employer, Hamilton needed to hire a server. The server first made contact on May 20, 2021, then again on May 25, 26 and 27, before finally managing to deliver the legal documents on May 28, in time for Hamilton's end-of-month deadline.
In May 2019, while he was on a job site at Comox United Church, he raised concern over asbestos in the workplace. He said he was fired from his job that month.
Following an inspection in early June 2019, WorkSafeBC demanded compliance at the church site.
"A worker at Apex Plumbing had expressed concern about the potential for exposure to asbestos at that workplace. As it turned out, Apex Plumbing and Heating did not have an asbestos exposure control plan, or program to manage asbestos risk in its plumbing work."
A consensus-based standard is a crucial next step to establishing a more consistent and protective approach to asbestos management and remediation across Canada, according to the Canadian Standards Association (CSA).
Apex's Willy Stjerneberg dismissed the idea that Hamilton's termination was related to asbestos. The company also has a restraining order against Hamilton due to what it alleges is ongoing harassment.