Police asking for anyone with information to reach out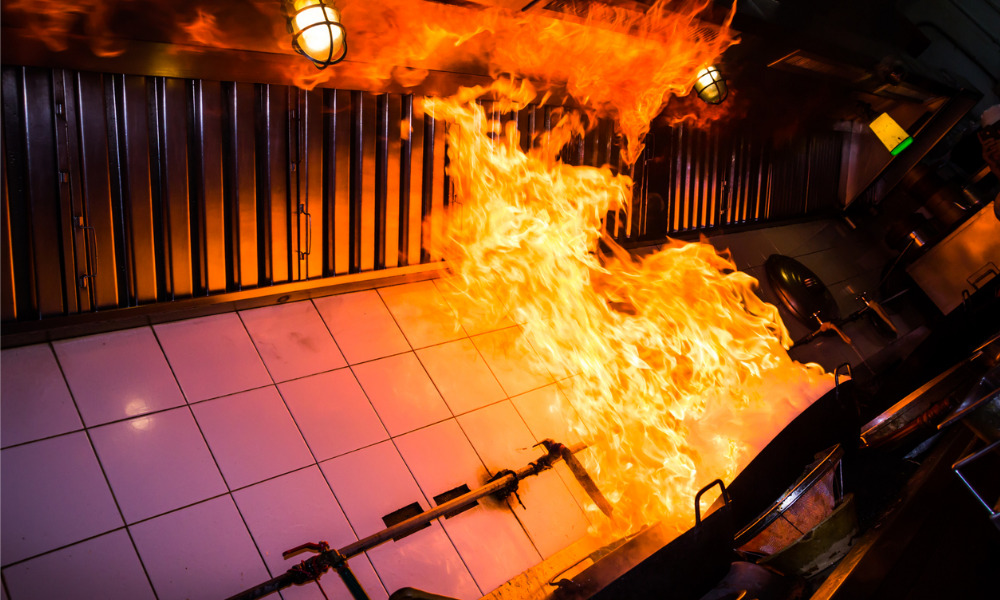 One roofing company worker died and another was critically injured in a fire incident at a restaurant in Ontario over the weekend.
Niagara Regional Police (NRPS) say they responded to the blaze at the Ma Chinese Cuisine Restaurant at 123 Geneva Street just after 4 p.m. on Saturday afternoon. Members of the St. Catharines Fire also attended to the incident.
The restaurant was open at the time of the fire and was subsequently evacuated, according to reports from Global News and CBC.
The deceased was a 46-year-old from Scarborough while the 32-year-old worker from Markham suffered critical injuries.
CP24 reports that the two men were working at the restaurant at the time of the fire.
No other person was hurt in the incident, according to reports. The cause of fire and the cost of the damage is yet to be determined.
Niagara Police, the Ontario Ministry of Labour and the provincial fire marshall's office are all investigating the incident.
Police is asking that anyone who may have information about this incident call 905-688-4111, extension 1024233.
Using fire codes as guide, employers can take some simple steps to ensure that employees stay safe from fire even when working from home, according to one expert.
Fire safety plan
Fire safety plans are often required by local fire codes, according to the Canadian Centre for Occupational Health and Safety (CCOHS).
The plan should outline a safe and orderly way for occupants to evacuate the building, proper maintenance and housekeeping required to prevent fires and methods of control that minimize the damage from fires when they do occur, it said.
"Plans should be specific to the property or business. Conducting an audit or review of the property or business will help identify factors that could affect fire safety. Items in this audit include site layout, points of entry/exit, roadways, use of the building, where and how items are stored, how items are used, water or fire department connections, alarm/sprinkler systems, and many other factors," said CCOHS.
It notes that a fire safety plan should include:
emergency procedures to be used in case of fire, including how to:

sound the alarm,
notify the fire department, building or business officials, or other designated staff as specified in the plan (e.g., all telephones on site should have the emergency phone numbers listed and the address of the property posted close by),
evacuate occupants (e.g., procedures occupants should follow when the fire alarm sounds),
evacuate persons who may need assistance, and
confine, control, and extinguish the fire where possible

how, and how often, fire drills will be conducted
information for any designated staff who have been given fire safety duties and responsibilities
organization, education, and training for staff with fire safety duties
information and actions to take to prevent or control fire hazards for that building or business, where appropriate
other staff education and training that may be necessary
detailed maintenance procedures for fire protection systems
diagrams and instructions about the type, location, and operation of any fire or emergency systems
identification of alternative fire safety measures
allow fire department access to the building and to the fire location within the building
In August 2020, the Calgary Fire Department in Alberta noted that social distancing must be maintained amid the COVID-19 pandemic, even when conducting a fire drill.