Employers fined nearly $6,000 in total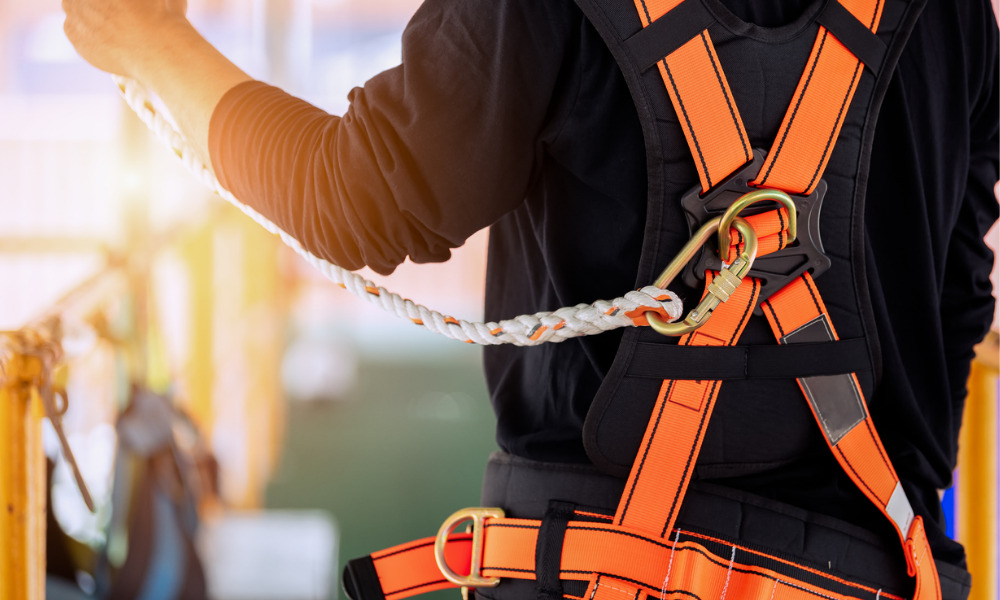 WorkSafeBC has fined three British Columbia employers for violating fall protection rules in the workplace.
Global Gutters Ltd. was fined $2,500 for violations it committed when the firm was installing rain gutters on a three-storey house in Chilliwack.
A WorkSafeBC inspection found that there was a worker at the leading edge of the 4:12 sloped roof and no fall protection system was in place.
This exposes the worker to a fall risk of 11 m (36 ft.), according to the agency.
"The firm failed to ensure fall protection was used, a repeated and high-risk violation," said WorkSafeBC.
Black Ridge Enterprises Inc. was also fined $2,953.91.
During an inspection at the firm's construction site in Nanaimo, WorkSafeBC observed two workers leaning over the edge of a floor, nailing bottom wall plates. At that time, no fall protection was in place, exposing the workers to a fall risk of up to 9.1 m (30 ft.)
WorkSafeBC also found an unguarded stairwell opening on the main floor.
"The firm failed to ensure fall protection was used, a repeated violation, and failed to ensure floor openings were secured or guarded. These were both high-risk violations," according to the agency.
Lastly, Kryski & Menelaws Contracting Ltd. / K & M Contracting was fined $2,443.85 for violations it committed when they were working on the construction of a house and garage in Trail.
WorkSafeBC observed an unguarded elevated door opening in the garage that created a fall hazard greater than 2.4 m (8 ft.). The firm failed to ensure that raised floors accessible to workers were guarded as required, a repeated violation.
Previously, Performance Insulation Inc. in Manitoba was fined $15,000 for failing to avoid a fall that seriously injured one worker.
Online Constructors Ltd. and AM PM Landscaping & Tree Service Ltd. are also among companies that have been charged over fall protection violations.
Employers must put a premium on fall protection incidents, according to the Occupational Safety and Health Administration (OSHA) under the United States' Department of Labour.
"Falls are among the most common causes of serious work related injuries and deaths. Employers must set up the work place to prevent employees from falling off of overhead platforms, elevated work stations or into holes in the floor and walls," according to the government agency.