One suffers serious injuries after fire truck flips over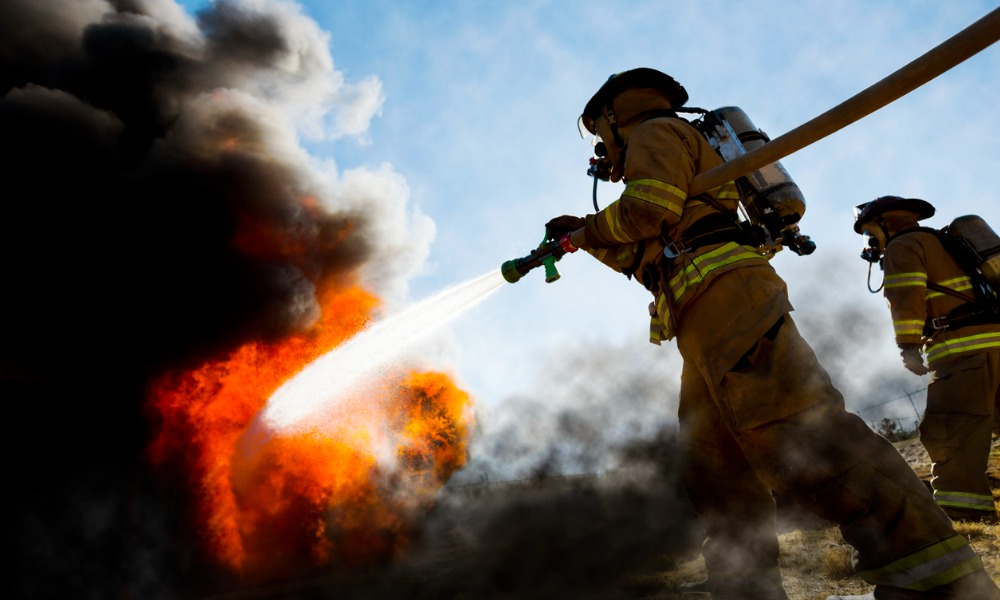 Three firefighters were injured in separate incidents earlier this week.
An Elora, Ont., firefighter suffered serious injuries after a fire truck flipped onto its side and into a ditch on Tuesday morning, according to a report.
The incident happened on Side Road 10 near Wellington Road 7 in Wellington County as crews were responding to an alarm at around 9:30 a.m. No other vehicle was involved, according to Global News.
The firefighter was trapped and had to be airlifted by ORNGE.
"That firefighter has been airlifted to Hamilton General Hospital with non-life-threatening conditions with some injuries to his legs and some cuts to the face," said Tom Mulvey, Township of Centre Wellington fire chief.
The injured firefighter was alert and communicating when he was extracted. He was listed in stable condition.
A critical incident stress team will be meeting with the firefighters involved in the collision.
Meanwhile, two firefighters were injured while responding to a two-alarm fire at a small apartment building at 190 St-André St. in Gatineau in Quebec on Wednesday, according to a report.
Both suffered non-life-threatening injuries but were taken to hospital, reported Ottawa Citizen.
Firefighters were called to the building in Gatineau's Lac Beauchamp area at about 5:30 a.m. and found the fire fully engaged.
Meanwhile, one man in his 40s died in the incident. He was extricated from the building by firefighters and was transferred to paramedics, but was declared deceased at the scene.
Gatineau fire called a second alarm to bring more personnel and equipment to the blaze.
The fire was declared under control at 11:39 a.m.