This week the province announced new stay-at-home measures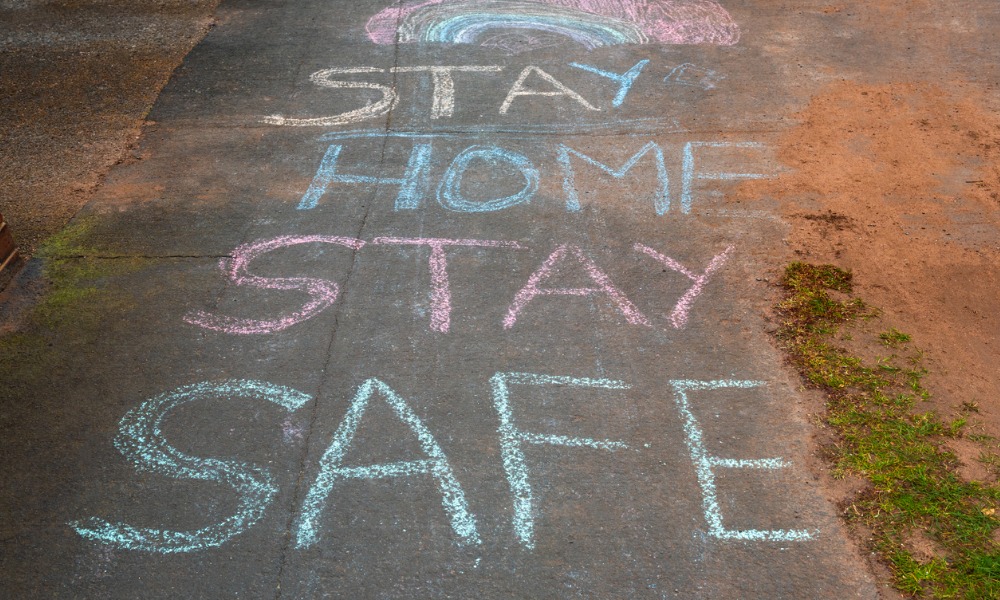 New stay-at-home measures came into effect at 12.01am this Thursday. Before that, a declaration of emergency was made on January 12, 2020, for all of Ontario.
This declaration allows for the province to "strengthen public health and workplace safety measures" and "create and enforce emergency orders". More information can be found on the province's website.
Ontario has seen a worrying spike in infections in the last few weeks. The province hit 5,839 daily new cases on Jan 7, and since then case numbers have been in the thousands every day. On Jan 13, Ontario saw 2,961 fresh cases of COVID-19.
Ford's government announced the stay-at-home order this week, made under the Reopening Ontario (A Flexible Response to COVID-19) Act, 2020.
Whilst there have been softer restrictions in place since the start of the pandemic, this is the strictest lockdown Ontarians have faced since quarantine orders issued last March.
"The trends in key public health indicators are continuing to deteriorate, and further action is urgently required to save lives," said Dr. David Williams, Chief Medical Officer of Health. "By strictly adhering to all public health and workplace safety measures, we can reduce the transmission of COVID-19 and keep our loved ones and our communities safe. It will take the collective efforts of us all to defeat this virus."
READ MORE: Four things you need to know about SAD
What exactly does this mean?
Here is how businesses and individuals will be affected:
With regards to schools, the Public Health Units (PHUs) of Windsor-Essex, Peel Region, Toronto, York and Hamilton will not return to in-person instruction until Feb 10, 2021.
The government also plans to implement additional measures in schools which still offer in-person learning and child care settings.
Businesses must ensure that all those who can work from home, stay at home.
One may go out for necessities, such as getting food, going to medical appointments, going to a bank, child care, exercise or walking a pet, etc. A full list of essential reasons can be found here.
Retail stores can only be open from 7am to 8pm (aside from essential businesses); furthermore, in-store capacity will be reduced, with some in-store shopping being made by appointment only.
As was the case previously, restaurants, bars and other food/drink establishments are only open for delivery, take-out and drive-through.
Non-essential construction will be closed to prevent the spread of COVID-19.
Those who do not respect the new rules may be fined $750 for not following an order, and $10,000 for preventing others from following an order.
READ MORE: 10 Canadian brands making face masks to support
"Stay Safe All Day"
In addition to these measures, the province's Ministry of Labour, Training and Skills Development has launched the "Stay Safe All Day" campaign which aims to promote safety both at work and before/after work (for those who cannot work from home).
In a statement, the ministry says that the campaign will focus on workplace inspections in areas of high transmission, such as break rooms. The campaign also focuses on creating good habits outside of work.
"We know the majority of businesses are operating safely and responsibly to protect their workers and customers. But as COVID-19 cases continue to rise, we all need to step up and take additional measures to stop the spread. This includes increasing our inspections to look at everything workers do both while on the job and throughout the workday," said Monte McNaughton, Minister of Labour, Training and Skills Development.
Public response
The stay-at-home decision has raised some controversy, notably around the lack of precision on what the province deems as "essential". In response to this, on Wednesday Premier Ford said: "There's no confusion. It's very simple […] Stay. Home. Stay home. If you're questioning, 'Should I go out,' you got the answer: stay home."
Many countries around the world have issued, in recent weeks or months, stay-at-home orders in an effort to curb the spread of the virus. In certain countries in Europe, such as the UK or France, stringent stay-at-home orders – and even curfews – have been put into place facing a rising number of cases and a new, more contagious, strain of COVID-19.
Thus far, Ford and the provincial government have indicated that they are not in favour of imposing a curfew.