Certification offers advantages for the worker and the employer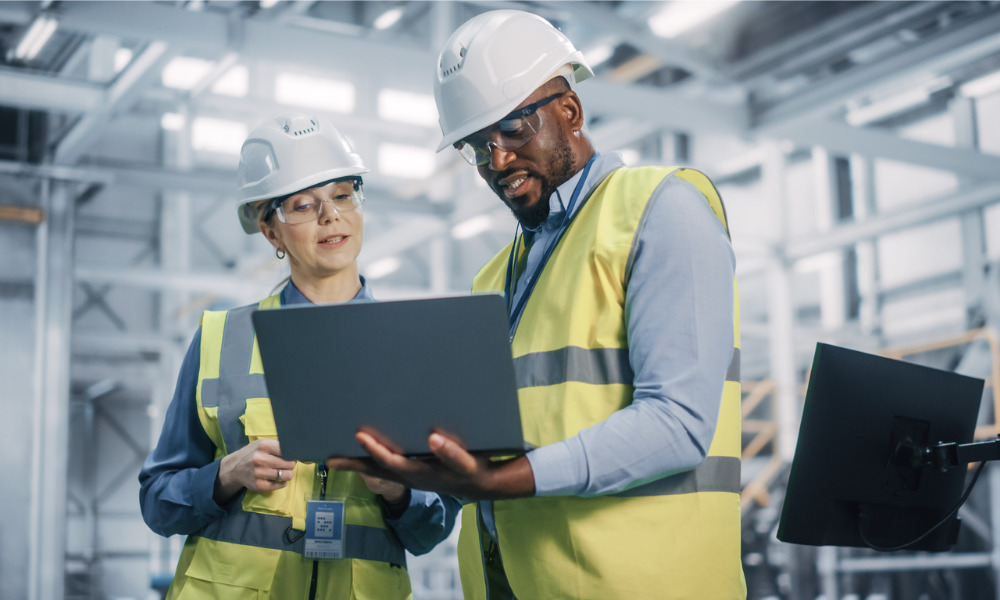 This article was sponsored by the BCRSP.
The Canadian Registered Safety Technician (CRST) designation is a recent certification offered by the Board of Canadian Registered Safety Professionals (BCRSP) to individuals working in OHS at least 35 per cent of the time.
The certification "allows recognition for the folks that are working directly in the field and have that level of technical knowledge," says William Rowan, EHS Manager, AECON.
Rowan, who is a CRST, says that for the majority of his career he has been in the field, "in the trenches, working with my company's operational group and helping apprentices and journeyman improve health and safety in the workplace." He says that the certification helps safety practitioners take safety management systems and safety theory and develop an ability to interpret and translate that in a way that your workforce will understand and implement daily.
Accredited to ISO/IEC 17024, the CRST certification supports a safe working environment by maintaining OHS administrative processes, conducting training and using a range of tools to solve OHS risks. In addition, they oversee and drive monitoring and compliance in relation to technical and behavioural risk controls.
The CRST designation is for safety practitioners who are in the early stages of their health and safety career. It's also for those who came into health and safety from a trades background, such as Rowan, who was working as a journeyman plumber and steam fitter before getting involved in health and safety.
And there is a real value in the CRST designation for both workers and employers.
It offers a pathway for those wishing to demonstrate expertise in the field, confirm their knowledge and skills – and for personal satisfaction. Rowan says that as a worker, "this was a real litmus test for me. I held this as a bit of a watermark for myself in terms of how much knowledge and safety experience I have accumulated. There's a lot of satisfaction for myself in successfully passing the exam and getting certified, I felt like I had reached a milestone."
Aside from personal satisfaction, Rowan says that the certification also provides more credibility with the workers that he is interacting with, "I'm able to speak with a little more authority on the job site now. I get a positive response from the workforce, because they see this as something to be valued."
He says that holding the designation gives him a competitive edge, "I don't know if I would have stood out in the pack as much had I not jumped on this and gotten certified."
For employers, the role of CRST can be leveraged for those uniquely positioned individuals with a tradesperson background, who can use their trade experience to uniquely inform job hazard analysis/safety role. The CRST certification holder is a perfect person to liaise between field workers and Canadian Registered Safety Professionals (CRSPs).
For employers, the designation provides a validation for them that if they hire someone that is certified as a CRST, "they can be confident that that safety practitioner is coming to the table with an established body of knowledge that has been vetted and tested," says Rowan.
And he says that the application process is straightforward. "For anyone that is looking at getting certified, don't be shy. There's contact information on the website, there are folks who will talk you through it."
You can learn more about the CRST certification here.
About the BCRSP
The Board of Canadian Registered Safety Professionals (BCRSP) provides certification for Canadian occupational health and safety professionals. Founded in 1976, it has certified over 5,000 individuals since its incorporation.