Men, people aged 55 to 59 reported the highest number of incidents related to this in the past decade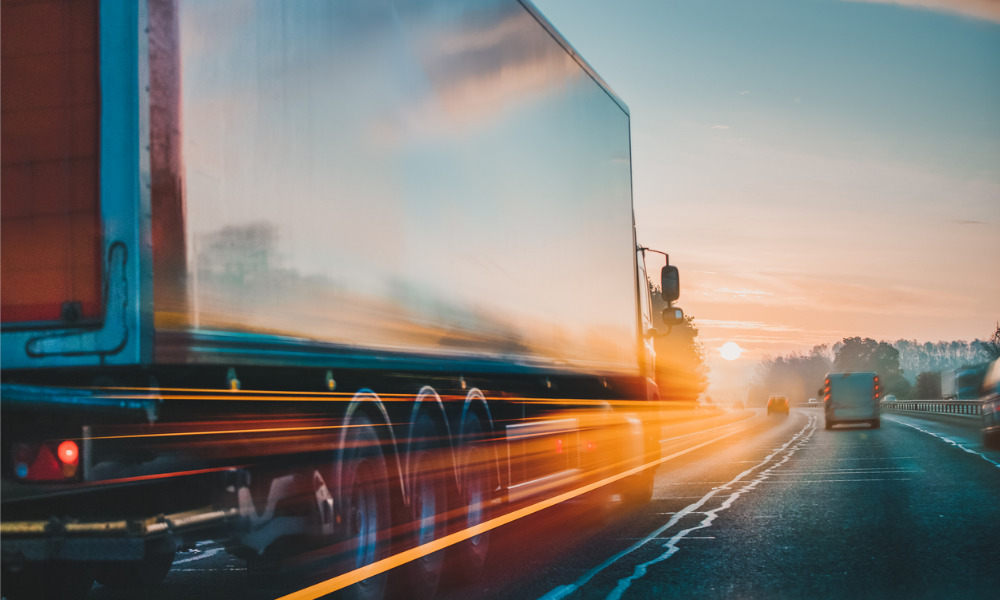 The Workplace Safety and Insurance Board (WSIB) in Ontario is hoping to bring focus to road safety during this Canada Road Safety Week and beyond.
Motor vehicle incidents were the leading cause of work-related fatalities in Ontario every single year during the past decade, according to the agency.
On average, they accounted for 31 per cent of the allowed traumatic fatality claims from 2011 to 2020. This is almost twice that of falls at 17 per cent, which is the next leading cause of work-related traumatic fatalities.
The transportation industry reported an average of 10 traumatic fatality claims each year during the same period. The sector accounted for 39 per cent of all fatal motor vehicle incidents during the decade.
If the data from Burnaby RCMP, in British Columbia, is going to be the basis, it seems far too many commercial vehicles are unsafe for the road. In a roadside safety check, inspectors found that 67 per cent of commercial vehicles were "unfit for the roadway". These vehicles had been placed out of service, according to Burnaby RCMP.
Following transportation on the list are construction and services, according to WSIB Ontario.
In April, a construction worker was seriously injured in a hit-and-run near a road construction site in Montreal, QC.
The youngest person involved in a motor vehicle incident was 14 and the oldest was 78.
"Trucks were involved in almost two-thirds of fatal motor vehicle incidents between 2016-2020. Other common types of vehicles involved in these incidents included: tractor-trailers, dump trucks, garbage trucks, automobiles and motorcycles," according to WSIB Ontario.
Who are the most likely victims? Men and people aged 55-59. They reported the highest number of motor vehicle incidents between 2011-2020.
Despite all these, more than half (55 per cent) of Ontario drivers admit to engaging in unsafe driving and nearly all (95 per cent) have witnessed dangerous driving from other motorists, according to a survey conducted on behalf of CAA South Central Ontario (CAA SCO).
Also, nearly all Canadians agree that everyone must do their part to make the roads safe and 78 per cent agree that injuries from road crashes are preventable. However, many are not willing to embrace proven measures for safer roads, according to another study.
"Understanding the data around health and safety is an essential step in protecting people at work and educating employers about areas that may need more attention," said WSIB Ontario.
The Canada Road Safety Week is held annually from May 16 to 22.