Best and brightest in occupational health and safety honored at gala event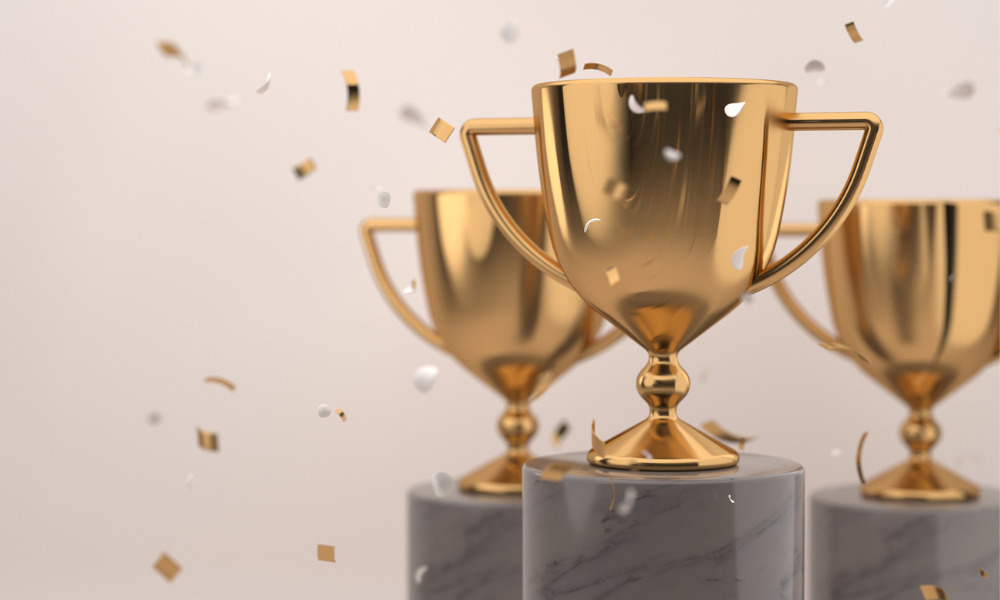 The most prestigious awards in Canadian occupational health and safety were revealed during a virtual ceremony on Thursday. Canada's Safest Employers Awards (CSEAs) recognize the outstanding health and safety professionals and companies for leadership, innovation and achievements.
More than 450 attendees packed the Liberty Grand Entertainment Complex in downtown Toronto for the 13th annual event to celebrate the winners in 20 different categories.
The star-studded event featured celebrity host Arisa Cox, who is the host and executive producer of hit reality television show Big Brother Canada.
One of the first awards of the night handed out was the The Minerva Award for Rising Star of the Year. It went to Alyssa Grocutt, a student pursuing a doctorate degree with the Smith School of Business at Queen's University.
"This one means a lot because it's so specific to the goal that I set out to do which is improving safety, or at least promoting safety, and making sure that everyone goes home safely," says Grocutt. "So, this just feels really great."
Another individual award, also one of the most prestigious, is The BGIS Award for Safety Leader of the Year. Ian Opelik with Dirtt Environmental Solutions took home the prize and he couldn't have been more thrilled.
"I Googled everybody and they're amazing people," says Opelik about the fellow nominees. "I stayed up all night and my leader was like Ian, no matter what you got nominated, it's amazing to be represented with all those amazing safety professionals."
BGIS Global Integrated Solutions Canada did more than sponsor an award. The company received the WSIB Award for Canada's Best Health and Safety Culture.
"It's the biggest award for us," says Mary Lou Sinclair, BGIS vice president for health, safety and environment, "because being recognized this way means that everyone in the organization has internalized it, they make it live, they breathe it every day."
A panel of 43 judges determined the winners after the awardees were announced in August, following a nomination process which began in February.
Here is a full list of winners:
Canada's Safest New Employer
Altera Atlantic Management ULC
The Minerva Award for Rising Star of the Year
Alyssa Grocutt - Smith School of Business, Queen's University
Canada's Safest Chemistry Employer
BASF Canada Inc.
The Mark's Commercial Award for Most Innovative Use of Safety Technology
SLB
Canada's Safest Mining & Natural Resources Employer
Klohn Crippen Berger Ltd.
The MSA Safety Award for Canada's Safest Oil & Gas Employer
Weatherford Canada Ltd.
Best Environment Management Program
Siemens Canada Limited
Canada's Safest Utilities & Electrical Employer
Black & McDonald Ltd
The WSPS Award for CEO of the Year
Dean Cowling - Michels Canada
Canada's Safest Employer for Young Workers
Kawartha Dairy Limited
Canada's Safest Employer in Services Sector
Triovest
The QM Environmental Award for Canada's Safest Construction Employer
Borger Group of Companies
Canada's Safest Logistics and Supply Chain Employer
4Refuel
Canada's Safest Manufacturing Employer
Thermon Canada Inc
The Avetta Award for Best Safety Industry Provider
4S Consulting Services Inc.Canada's
Safest Public Sector/Non-Profit Employer
Bethesda Community Services
Canada's Safest Public Transportation Employer
Metrolinx
The BGIS Award for Safety Leader of the YearIan
Opelik- Dirtt Environmental Solutions
Best Wellness Program
TransAlta Corporation
The WSIB Award for Canada's Best Health & Safety Culture
BGIS Global Integrated Solutions Canada LP