Quebec regulator announces results of investigation into fatal incident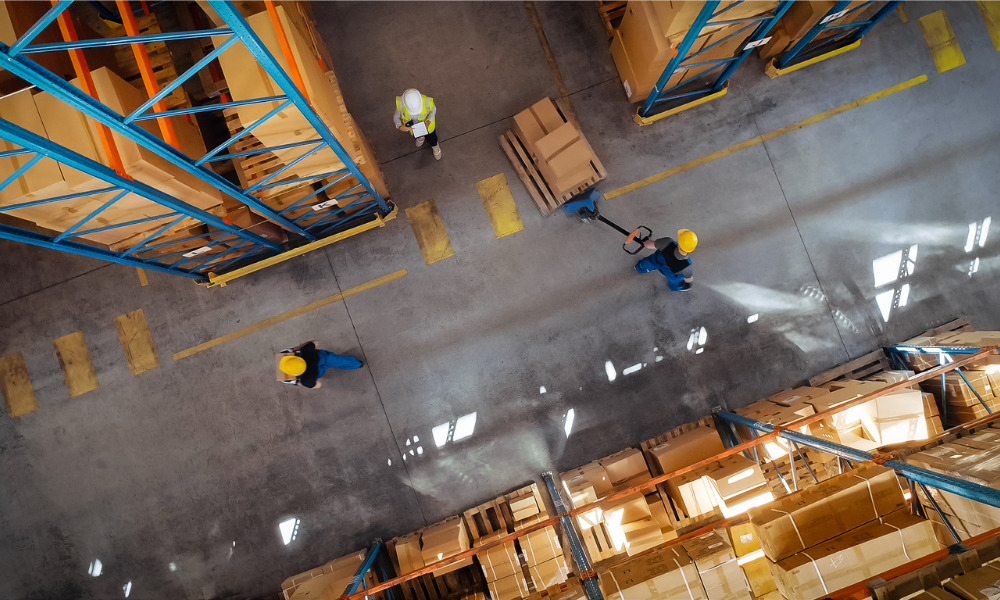 The Commission des normes, de l'équité, de la santé et de la sécurité du travail (CNESST), Quebec's health and safety regulatory board, today revealed more about a fatal workplace accident which happened on July 28, 2021.
Pascal Dufort was killed while preparing orders for firm Immeubles R. B. ltée at the company's Boucherville, QC, location.
On the day of the accident, Dufort was preparing food orders using an electric forklift – the driver's cab was located in the middle of the vehicle. He was using the forklift to circulate in the different aisles in the warehouse to find the necessary food items for the order.
For what the CNESST describes as reasons yet unknown, Dufort drove the forklift under a pallet rack. When he came out, his head got crushed between the horizontal rail and the backrest of the forklift.
Emergency services were called to the scene. Dufort was transported to the Pierre-Boucher hospital where he was pronounced dead.
The CNESST has given two explanations for the accident:
Firstly, the layout of the pallet racks at the warehouse, combined with the set up of the forklifts (with the driver's cab at the centre) created a crushing zone which led to the death of the worker while he was operating the forklift under the pallet rack.
Secondly, the handling of the crushing hazard zone under the pallet racks while using forklifts was defective.
Following the accident, the CNESST demanded that the employer put into place permanent measures to ensure that an accident like this one never happens again. The employer decided to raise the lower longitudinals of the pallet racks, eliminating the crushing hazard zone.
Following its investigation, the CNESST will now share the report with all relevant industry associations as well as the heads of all of Quebec's insurance companies.
In addition, it will share the report with the Conseil de la transformation alimentaire du Québec (food industry group), so that it can share the report with its members.