CNESST reveals investigation conclusions, including that construction of metal stairs was 'inadequate'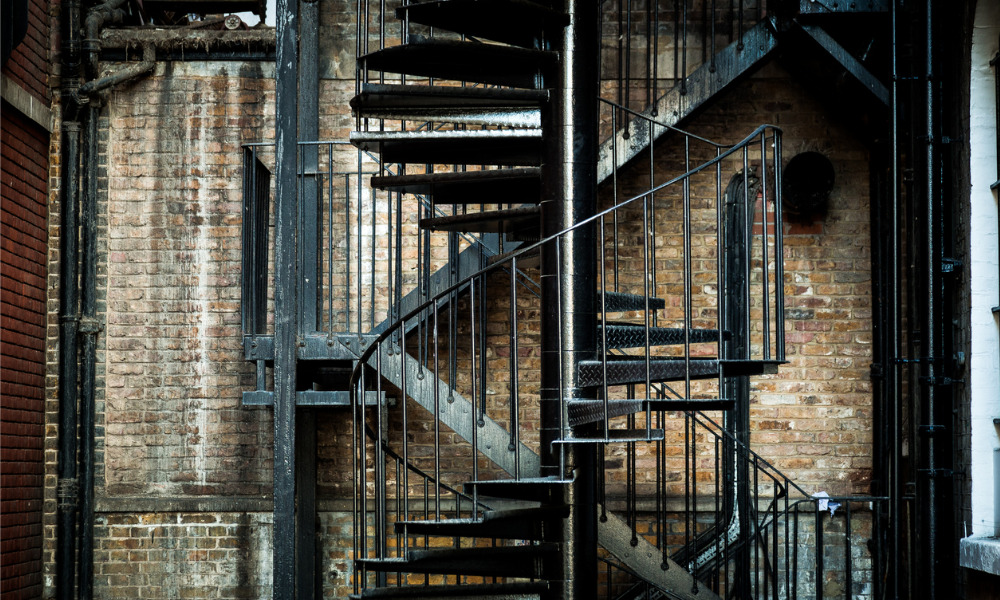 Emmanuel Tremblay, an assembler for Quebec-based firm Métal Méroc inc., lost his life in a workplace accident on Nov 16, 2020.
On the day of the accident, Tremblay was building a metal staircase made up of two flights of stairs between the 7th and 8th floors of a residential building in construction.
After having constructed the temporary build, while he was on the lower steps, a weld gave way under his weight, leading to the collapse of the structure.
Tremblay fell around 2.9 metres (around 9.5 feet). Emergency services were called to the scene, Tremblay was taken to hospital but died of his injuries.
The Commission des normes, de l'équité, de la santé et de la sécurité du travail (CNESST), the organization which administers Quebec's occupational health and safety plan, recently revealed the findings of its investigation into the incident.
The CNESST found that, among other things, the method used for the construction of the metal stairs was inadequate as it did not ensure the stability of the stairs while they were being built.
Following the accident, the CNESST ordered the firm to stop construction on the stairway. It also demanded that the employer find a safe work method, signed off on by an engineer, to continue construction on the metal stairway. After the employer accepted the conditions, the CNESST allowed the construction to start up again.