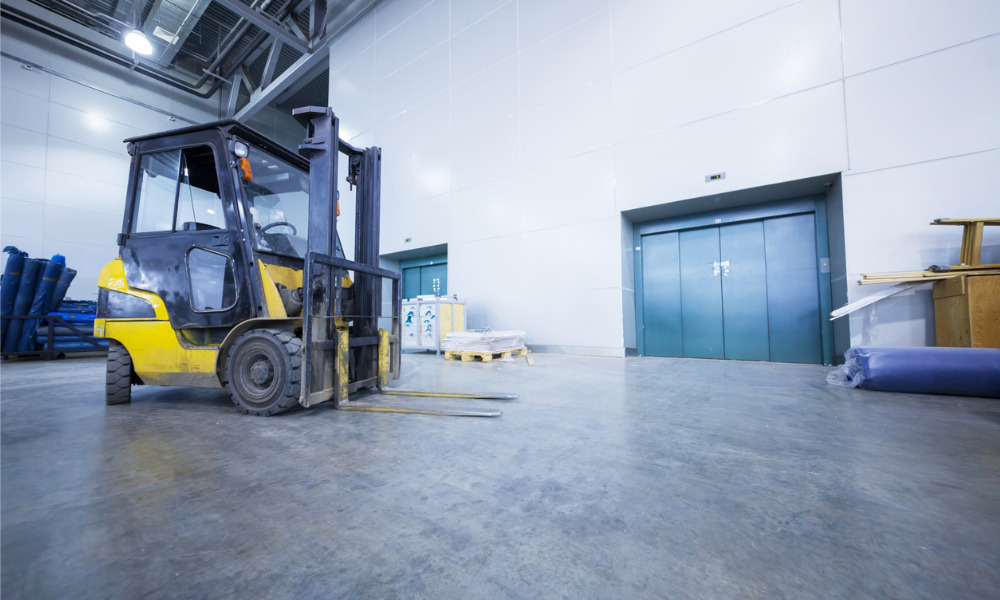 A young worker employed by PJB industries was killed on June 15, 2020, in a forklift accident in Saint-Martin, Quebec.
On the day of the accident, the worker was using a forklift to empty the contents of a tray filled with metal scraps into a container in the firm's yard.
When he got near the container, he emptied the metal scraps into it. After, he moved backwards.
The tray then slipped from the forklift and fell into the container.
One of the worker's colleagues went to fetch a sling consisting of a chain with hooks. They attached one end of it to the tray and the other end to the forklift.
The worker then extended the lift to grasp the sling and pull it out on the container, but the forklift was too short. The worker then decided to drive backwards to pull the tray out of the container.
The tray came out, but made the sling suddenly go slack, pulling down the forklift and trapping the worker underneath.
Emergency services were called to the scene, but the worker was pronounced dead at the hospital.
The Commission des normes, de l'équité, de la santé et de la sécurité du travail (CNESST), the organization which administers Quebec's occupational health and safety plan, found that, among other things, the accident was caused by the worker not wearing a seat belt, and the young worker hadn't been educated on the risks of operating a forklift.
Following the accident, the CNESST barred the use of forklifts by the firm, and retired the forklift used during the accident. Furthermore, it demanded that each employee read and understand the instruction manual for a forklift before using it. The CNESST also demanded that a safe procedure for the emptying of the trays be created. The employer agreed to all of the demands.
In a rare move, the CNESST also issued a fine (a "constat d'infraction") to PJB industries inc. For this type of violation, the fine varies between $17,505 and $70,027 for a first offence, and can reach up to $350,136 for repeat violations.