Employer fined thousands for high-risk violations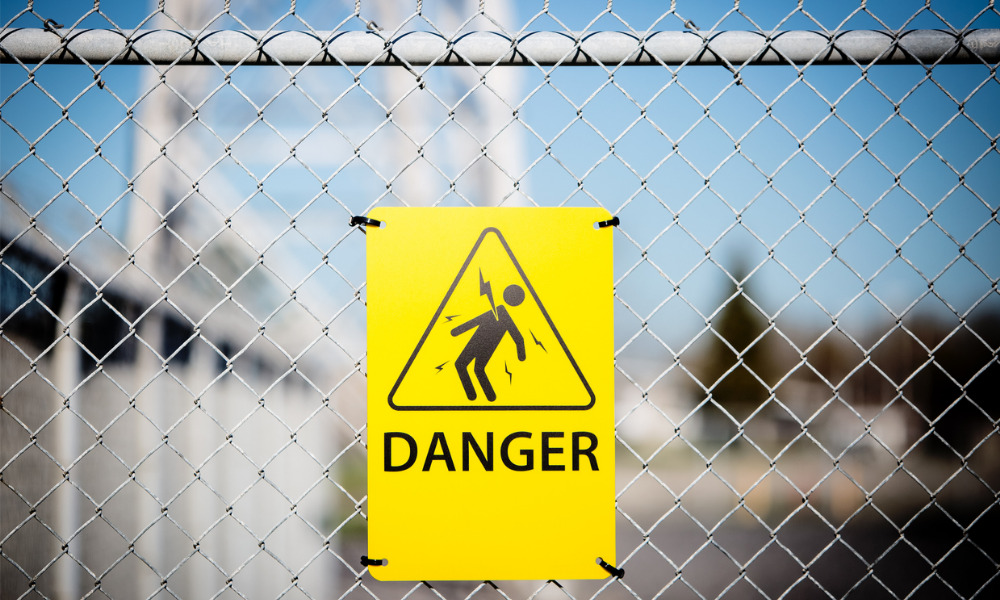 British Columbia employer Iron Bay Holdings Ltd./Shack Shine has been fined $5,000 after one of its workers sustained serious injuries in the workplace.
The incident happened at the company's multi-unit residential building worksite in Port Coquitlam.
The worker was using a telescoping cleaning pole to clean windows. During this process, the pole contacted an overhead high-voltage power line and the worker sustained serious injuries.
After an investigation, WorkSafeBC found that the worker, who was also a new worker, had not been oriented to the electrical hazards at the worksite. Also, no control measures had been in place to reduce the risk of work around the power line.
In addition, the employer's safe work practices noted the limits of approach in relation to ladder use, but not in relation to telescoping cleaning poles.
"The firm failed to ensure workers were informed of high-voltage electrical hazards, and failed to ensure workers remained a minimum distance from electrical equipment. The firm also failed to provide its workers with the information, instruction, training, and supervision necessary to ensure their health and safety, a repeated violation," said WorkSafeBC. "These were all high-risk violations."
Iron Bay Holdingsalso failed to ensure new workers were provided with a workplace-specific safety orientation before beginning work, also a repeated violation, according to the agency.
In October 2021, a worker died of electrocution while working at Calgary's Southcentre Mall in Alberta. Northern Transformer Corporation was fined $50,000 after one of its workers was caught between two transformers, causing critical injury.
"The voltage of the electricity and the available electrical current in regular businesses and homes has enough power to cause death by electrocution," according to the Canadian Centre for Occupational Health and Safety (CCOHS). "Even changing a light bulb without unplugging the lamp can be hazardous because coming in contact with the 'hot', 'energized' or 'live' part of the socket could kill a person."
In February, The Commission des normes, de l'équité, de la santé et de la sécurité du travail (CNESST), Quebec's health and safety regulatory board,revealed the conclusions of its investigation into an accident at the Olymel plant in Drummondville, QC, which left three workers injured with second- and third-degree burns. The CNESST found that the assessment process into the electrical risks that the workers were exposed to while trying to reset the breaker was deficient.