Employer fined six-figure sum for 'high-risk violation'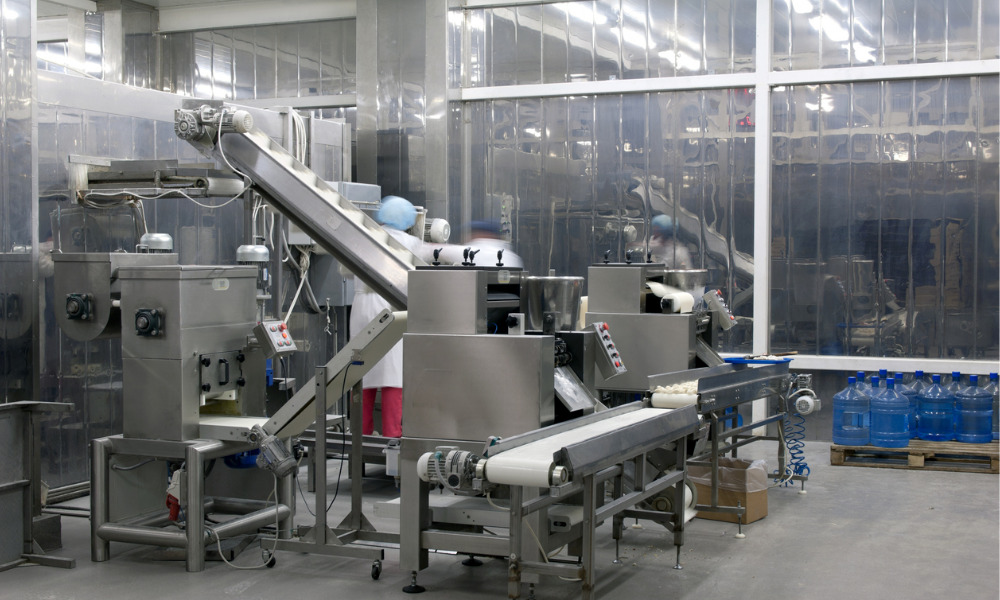 Fine Choice Foods Ltd. in Richmond, B.C. has been fined $165,714.50 after one of its workers was seriously injured in an incident involving a noodle machine.
The worker was feeding dough into a noodle machine and got caught in the gauge rolls. The worker sustained serious injuries.
WorkSafeBC attended this firm's food manufacturing facility in response to the incident and found that the machine's movable barrier guard had been wedged open at the time of the incident.
The agency issued a stop-use order for the machine.
"This firm failed to ensure that a machine safeguard was capable of effectively performing its intended function. This was a high-risk violation," according to WorkSafeBC.
Several employers have also been previously charged as some of their workers sustained injuries while working with machines. Ontario Inc., Accuristix, Inc. and AV Terrace Bay Inc were among these employers.
Hazards associated with working near or on machinery vary depending on the exact machine used but can include exposure to moving parts, according to the Canadian Centre for Occupational Health and Safety (CCOHS).
Last year, Canadian Tool & Die Ltd. was fined $12,500 after one worker amputated two fingers at work. The worker was making adjustments to a machine used in the fabrication of wheel rims and the worker's hand triggered a sensor which activated the machine. That resulted in the partial amputation of two fingers.
Also, Tab Labs Inc. in Langley, B.C. was fined $42,340.85 after one of its workers was seriously injured in the workplace. The worker was clearing a jam from a packaging machine when the cutting blades activated, causing injury.
CCOHS said that employers should assess each piece of powered equipment using the following process:
Understand how the machine is designed.
Understand how to use the machine safely.
Identify all tasks performed by and associated with the machine:
What hazards may occur from use and misuse of the machine?
What moving parts and corresponding safeguards are currently in place?
Identify who will be using the machine, and how often the machine will be used.
Determine what materials are used with the machine (e.g., sheet metal, wood, metalworking fluid, oil, etc.).
Estimate the risk of each hazard by considering the:
Severity of possible injuries and or incidents, and
Probability or likelihood of occurrence.
Eliminate the hazard(s) where possible.
Use protective measures to control the risk of each hazard including considering:
the design,
safeguarding and protective devices,
administrative controls, or
other measures.
Reassess to estimate the new risk level.
Repeat the process if the risk level has not been eliminated or effectively controlled.