Progressive discipline may support case for just cause dismissal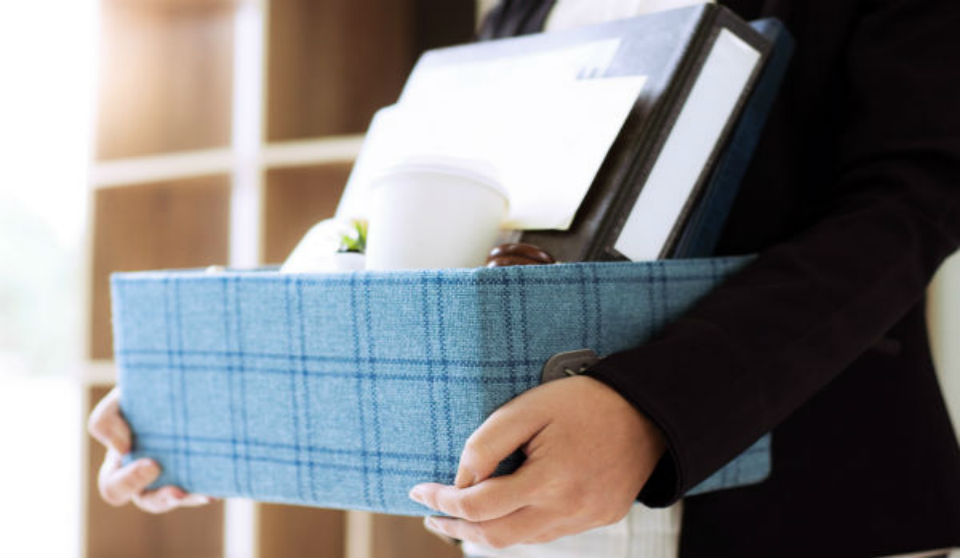 When it comes to employee performance management, can health and safety violations justify the "for cause" termination of an employee? Unfortunately, the short answer is "it depends." There is no fixed rule as to the degree of misconduct required to justify a dismissal for just cause. So, where does that leave employers when it comes to understanding whether a just cause termination is appropriate for a health and safety violation?
Let's start with the fact that just cause for employee misconduct is very difficult to establish. Essentially, the misconduct must be so grievous as to breach the fundamental terms and conditions of the employment relationship. The employee's employment history, remorse and planned course of action in response to the misconduct are relevant to the determination of discipline. In other words, not every instance of employee misconduct will amount to just cause.
In Plester v. PolyOne Canada Inc., the Court of Appeal for Ontario found that one violation of a health and safety rule did not constitute just cause for the dismissal of a long-term supervisory employee. Additionally, his conduct did not place other employees at risk, and he was planning to report the violation. The court did not accept the employer's argument that the employee's conduct breached the fundamental terms and conditions of the employment relationship.
However, when it comes to health and safety violations, a single incident may be sufficient to constitute just cause if it breaches the trust or faith that is inherent in the employment relationship or is fundamentally inconsistent with the employee's employment obligations. In Birchall v. Canadian Helicopter Ltd., an airline pilot consumed large amounts of alcohol prior to his scheduled shift. In Balzer v. Federated Co-operatives Limited, a propane coordinator responsible for OHS enforcement violated emergency evacuation and reporting safety rules after causing a propane spill. Termination for cause was upheld for these incidents.
Typically, a pattern of misconduct is required to justify a summary dismissal (immediate termination of employment). Therefore, many employers rely on a system of progressive discipline when it comes to dealing with employee misconduct. Progressive discipline is a process by which an employer imposes disciplinary measures of increasing severity to correct employee misconduct, such as providing the employee with warnings as well as assistance in meeting expectations. Where the employer has established objective standards of performance, communicated the standards to the employee and then the employee has failed to meet those standards, progressive discipline may be appropriate.
Properly implemented progressive discipline for health and safety violations can support a case for just cause dismissal. In Hudson Bay Mining and Smelting Company, the grievor was a 15-year employee who worked in a copper smelter and was responsible for moving extremely hot powder material in rail cars. He was terminated for the improper work practice of bumping calcine cars. The employee had been disciplined previously for this practice and was on step four of the company's five-step disciplinary program. The arbitrator held that the employee created a safety risk by his actions. His record was identified as poor, with prior, recent discipline for the same practice. The termination was upheld.
It is important that any progressive discipline be properly implemented. Failure to do so may jeopardize an employer's just cause defence and lead to the conclusion that each incident of misconduct should be viewed in isolation, rather than a cumulative pattern of misconduct. It's important to ensure you investigate the misconduct or provide the employee an opportunity to provide their version of events; warn the employee that engaging in further misconduct could amount to just cause; and do not condone the misconduct.
Where an employee is summarily dismissed on disciplinary grounds, adjudicators will typically consider the following: Was there just and reasonable cause for some form of discipline? Was summary dismissal an excessive disciplinary response to the circumstances? Should another measure have been substituted if summary dismissal was an excessive response?
If the dismissal was unjust, adjudicators have the power to substitute another form of discipline and reinstate the employee with back pay. In United Steelworkers, Local 9316 v. Narl Refining LP, an oil refinery worker was promptly terminated when he issued a safety permit that improperly indicated a confined space was safe for entry. The union grieved the decision and argued that two other employees were disciplined but not dismissed for the same incident. The arbitrator agreed and ordered the employer to reinstate the terminated employee, but with a 12-month unpaid suspension.
In summary, when it comes to enacting discipline for health and safety violations, the appropriate penalty in any given case should always be reviewed from the perspective of progressive discipline. Where an employee's misconduct is not reconcilable with maintaining an employment relationship, a decision to terminate for just cause may be appropriate. In general, termination is upheld where the employee had a long history of past discipline and the incident was treated as a culminating event. Where there was a lack of prior discipline in combination with long service, an employee may be reinstated to employment, with a suspension substituted for the termination. Single-incident just cause may be found when an employee's conduct jeopardizes the safety of others.
This article originally appeared in the January/February 2020 issue of COS.