Maia Foulis signs off by looking back over her time on COS and asks: how safe are women at work?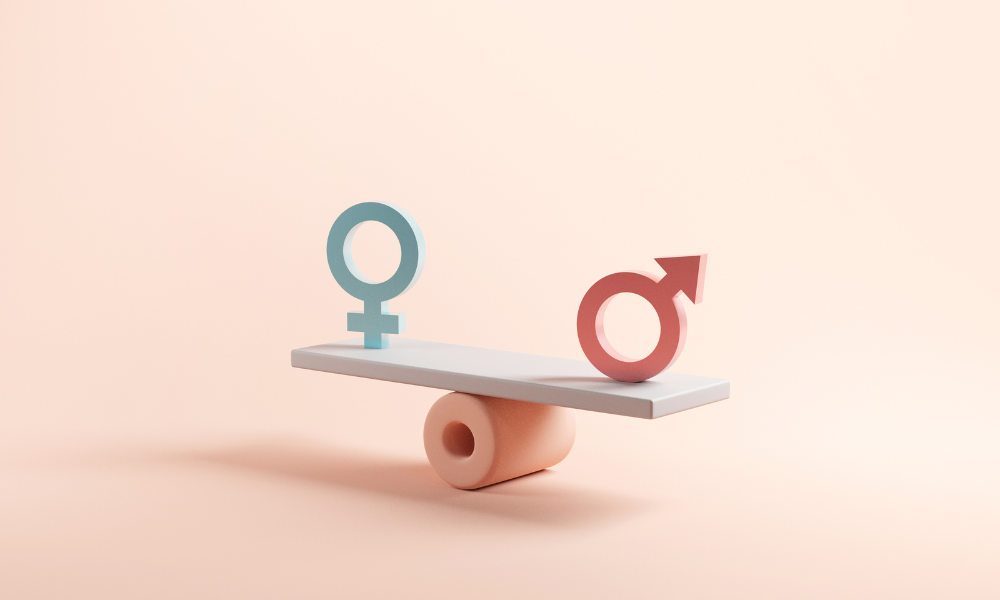 As some of you may know, today is my last day as editor of Canadian Occupational Safety. I've been going back and forth about what to write as my last article, and figured that ultimately I want the last words that I write for COS to be about something that I care about deeply – gender equality.
It also brings my journey here at COS full circle.
In March 2020, a few weeks after I started as editor, COS launched its first ever Women in Safety summit (and – fun(ish) fact – the last in-person event that we've done since the start of the pandemic). I was tasked with writing a story on the event for our magazine, and was introduced to some of the wonderful individuals from the Women in Occupational Health and Safety Society (WOHSS).
I've been interested in Feminism and gender issues for as long as I can remember, and consider myself relatively well-versed on the topic. However, in my initial conversations with the women from WOHSS – and many others I've spoken to since – I got into the nitty gritty of just how oppressive workplaces can be and, well, quite frankly it p***** me off (I hear that the truth can do that sometimes).
Lack of pay equity, sexual harassment in the office, or double standards around work attire are (rightfully) frequently pointed to when it comes to discussing gender issues in the workplace. But what of health and safety concerns?
For example, lack of proper-fitting PPE for women not only makes using the equipment useless, in some cases it can make it dangerous. Think of a worker getting too-big overalls caught in a machine, or harnesses that aren't made for women's chests. PPE for women isn't about making the same model available in pink, it's about putting the dollars in, doing the research and making PPE that fits.
It's not that women aren't able to do the job, it's that they're not being equipped with the right tools to do so. And it's not just about the equipment, but also the work environment. Frequently, workplace ergonomics are geared towards the male body – even in jobs where women dominate.
A couple of years ago, Professor Jim Brophy opened my eyes to the violence faced by workers, especially female workers, in the health care sector. This has only been exacerbated by the pandemic. And this violence is not limited to the health care sector – gendered violence doesn't occur in isolated pockets, it is an epidemic in a society which often views female bodies as a public commodity.
Lastly, a while ago I did a couple of pieces on the Radium Girls – female factory workers in the early 20th century who contracted radiation poisoning through their work. One of the most prominent examples of occupational disease in history, things have changed a little but not fast enough. To this day, lack of research (and lack of funding) into women's health leaves them extremely vulnerable – notably those not able to get proper compensation for occupational breast cancers.
These are all complex issues, not easily solved simply by paying lip service to them in an opportunistic press release. We also need to take into account that as well as gender, race, class, gender identity and sexual orientation can exacerbate and transform these issues. And it shouldn't just be up to women to solve them. These are issues that concern everyone.
Indeed, dismantling oppressive, patriarchal systems is also of value to men. In that same first issue I worked on, I wrote about worryingly high rates of suicide in Canada's male-dominated construction sector. Mental health is still such a taboo among men, who fear that they cannot discuss their problems for fear of being labelled as "weak" or "fragile". This stigma exists because of, among other things, toxic masculine ideals around how we perceive strength.
Workplaces are often seen as a mirror of society at large, we have seen the impacts of societal movements such as #MeToo or Black Lives Matter on the work environment. But workplaces can – and should – also be catalysts of change. If there's one big lesson I've learned while working on COS, it's that health and safety professionals can really help push for something better.
The pandemic has shed light on the importance of the OHS pro. More so than ever before, safety practitioners have the ear of organizational decision-makers. Heck, they are organizational decision-makers!
More and more we talk about taking a holistic view of worker health and safety. Gender plays a huge part in that. No one wants to be treated differently because of their gender identity, but no one wants to be treated unfairly either. This is why it's important to talk about equity as well as equality and inclusion.
In the hundreds of interviews I've done for COS, one thing that often cropped up was how safety can benefit the community as well as the worker. By this I mean that if workers are being taught healthy and safe behaviours at work, they'll start bringing those home. Their family will then benefit from these attitudes and behaviours, which will then spread through the community at large.
Could the same be done for gender equality? If workers are in an environment where equality and equity are fought for and encouraged, where organizations walk the walk and talk the talk, wouldn't it be great if workers then brought these behaviours home, and spread them throughout their communities? This is where organizations with strong safety cultures can truly make a huge difference.
In addition, workers are (rightfully) settling less and less. Every worker, regardless of their gender, has the right to work in a healthy and safe environment. If a female worker is not being given the right tools by her employer, why should she stick around? Organizations with strong safety cultures attract top talent. This is why investing in gender equality also makes a lot of financial sense.
The pandemic has shown that when they have to, organizations can pivot and evolve at an impressively quick pace. There is an urgency for gender equality, and I don't want to hear any more excuses from companies not investing in the safety of their female workers.