Lack of research and financial concerns getting in the way of care and compensation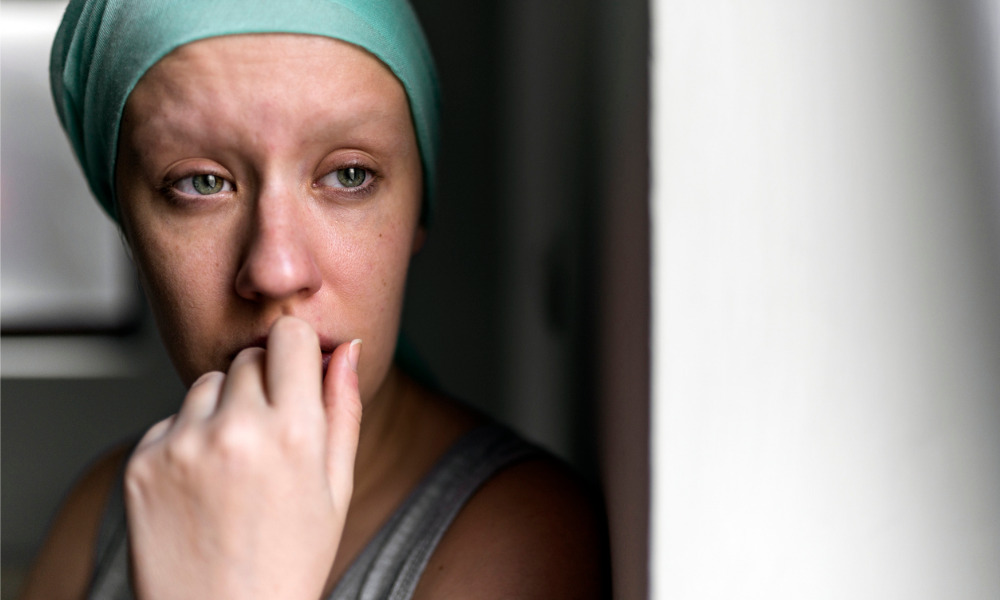 In 2016, the Supreme Court of Canada ruled in favour of three women who argued that they had developed breast cancer as a result of their occupation. The three women, who worked in a lab at Mission Memorial Hospital in B.C., were among seven women who developed breast cancer in the lab.
The claim was initially dismissed by the Workers' Compensation Board, and the case was argued back and forth until making it to the Supreme Court, who voted 6 to 1 in favour of the women. And yet despite this, receiving workplace compensation for breast cancer in Canada remains incredibly rare.
In their ruling, the Supreme Court said that the Board had misinterpreted the standard of proof and what is required in order to be compensated. "But they've also ignored what is arguably the most common cancer among women," says Professor Jim Brophy of the University of Windsor – an expert on occupational diseases. He says that less than 50 per cent of cases can be explained by known or suspected risk factors. "So, one would surmise that occupational and environment are important factors to be considered."
Subscribe to our free newsletter to stay up-to-date with the world of safety.
But environmental and occupational risks around breast cancer remain under-researched. "This is an area in which the most serious – and common – cancer among women is essentially being ignored."
Female firefighters
Most recently, firefighters have been the most successful group in getting the presumption of occupational cancers – including breast cancer – on their list of presumptive diseases. The first province to do so was Manitoba in 2010.
In an interview with CBC at the time, then-president of the Winnipeg firefighters union Alex Forrest pointed out that the risk of developing breast cancer as a firefighter is three to five times greater in a female firefighter than among the general population.
Female firefighters are exposed to hundreds of potential carcinogens. Interestingly, Brophy says that the evidence for this presumption could also be applicable to many other women and other environments – "but of course, it doesn't get applied to them." Through their hard work and dedication, firefighters have been able to push for this, but there isn't such a push in other sectors.
And because there are so few female firefighters, this presumption would perhaps not be as costly to compensation boards, leading them to accept the presumption. In environments where women dominate, and are potentially at risk of breast cancer, the fight remains. For example, women in the plastics industry – that share many of the exposures that firefighters do – do not get their exposures recognized. "There's this contradiction between what they're recognizing on one hand, but not applying to exposures that are similar in other occupations," says Brophy.
Toxic workplaces
Brophy has spent a long time studying female workers in the plastics industry, and through his research found a 500 per cent increase risk of cancer for women – particularly premenopausal women.
Women being exposed in these plants, many who lack adequate ventilation, are exposed to a number of potentially hazardous at high temperatures – "the array of chemicals that come off these machines is horrendous." He says that he and his team did a study of the plastics industry and went through as many Material Safety Data Sheets (MSDSs) as possible and couldn't find any reference to chemicals associated with elevated breast cancer risk.
Broadly, and despite a mounting body of proof, it seems as if these issues are being ignored. Brophy says that through his research, one of the lessons he has drawn is that "where women predominate, where they are the majority or a substantial minority in a work environment, you will find that their working conditions are much more dangerous, much more severe."
The link between breast cancer risk and occupation is very real, says Brophy. Breast cancer is already a big concern for women in general, "and if [women] are being exposed in a work environment which increases their risk, something should be done about this. And it's being ignored – and it's not just being ignored for no reason."
This is due, of course, to structural and societal gender discrimination – but there are also financial considerations too. As mentioned before, when women are a minority, recognizing gender-related health issues isn't as costly. But if these women predominate in a certain environment, and if concerned parties start recognizing that these women have health issues, that's a massive financial concern which may get in the way of providing appropriate care and compensation.
Ultimately though, financial concerns should never play a role when conceiving a healthy and safe workplace – and certainly not when so many women are potentially at risk.