Establishing accountability and ownership, ensuring proper conduct for yourself, supervisors and management can strengthen culture post-incident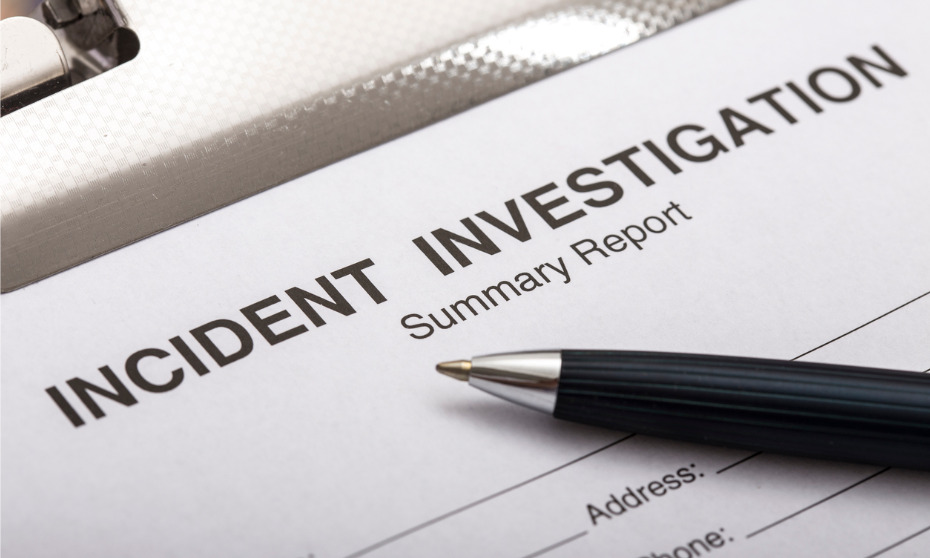 We've had an incident!" It doesn't matter how long you have been involved in safety; when you hear those words, you know your day (and possibly week and month) has just changed.
Reaction to the incident may come in varying waves of concern, distress, inquisition, anger, accusation, caring and then questioning if our efforts on safety have been enough. Safety professionals are usually well trained to handle the investigative process: who to notify, what forms to use, the evidence to gather and the reports to generate. They will find the causes, implement corrective actions and develop preventative actions. They know what to do, but even more important is how it is done — how they conduct themselves can have as much impact on the corporate safety culture as the incident itself.
First, establish the accountability and ownership for incidents. Supervisors are responsible for the safety of their work units and managers have the accountability for the overall safety of everything under their span of control. When something goes wrong, they own it. It's not the worker's incident or the safety person's incident; the incident is owned by the line management. They must know when and how to initiate an investigation and understand their personal limitations, so they know when to engage an expert investigator. Even when the safety expert leads the investigation, line management still owns the incident. A strong safety culture is dependent upon line management's involvement, commitment and ownership of safety, so it is imperative that they do not abdicate that accountability when things go wrong.
Second, ensure managers and supervisors know how to conduct themselves. They need to understand where they will be of most value in the followup. Let me use the example of Chris, a senior manager in an organization I supported. An incident had occurred and a worker had been transported to hospital for medical treatment. There was significant equipment damage, the investigation was going to be complex and the facility was going to be down for some time. Despite this, Chris instructed me — the safety guy — to take the lead on site so that he could go see the worker at the hospital. He wanted to ensure that his worker was being cared for, had the best medical attention and that their family had everything they needed to manage through this. In contrast, after the Texas City Refinery explosion in 2005 that resulted in 15 fatalities and 180 injuries, the CEO said, "We spent a day there at the cost of a precious day of my leave." A company can declare they have an actively caring culture, but it's conduct like that of this CEO that undermines it and actions like Chris' that demonstrate true caring.
Third, consider the order in which the causes of the incident are determined. It is easy to fall into the trap of assigning blame early in the process. That will not only skew the incident investigation but will undermine the safety culture. There is a psycho-social phenomenon that states: "Once we find someone to blame, the search for all other causes cease." We can prevent this in our approach. Start by asking what equipment or facilities were involved and what didn't work the way it was supposed to, then move to the questions about the management systems that may have contributed to the event. Following that, look for the people-related causes. Doing it in this order ensures that safety professionals don't miss any of the equipment and system causes before getting into the more sensitive people issues. If there are worker behaviours (people-related causes) that contributed to the incident, then explore those by asking first about the workers' ability to do the task. Had they been provided the knowledge to do the task and did they have the skill to do the task? Once those contributing factors have been explored, only then should you move on to the worker's desire and motivation. Jumping into this contributing factor early in the process can undermine the entire investigation and create a culture of blame and conflict.
A utopian workplace where incidents never occur has not yet been achieved, so when bad things do happen, safety professionals need to ensure they conduct themselves in a manner that will contribute to the strengthening of their company's safety culture.
Dave Fennell is an independent safety consultant and motivational speaker based in Cochrane, Alta. He can be reached at [email protected] or visit www. davefennellsafety.com for more information.
This article originally appeared in the March/April 2020 issue of COS.