Protect your employees by learning about common job site risks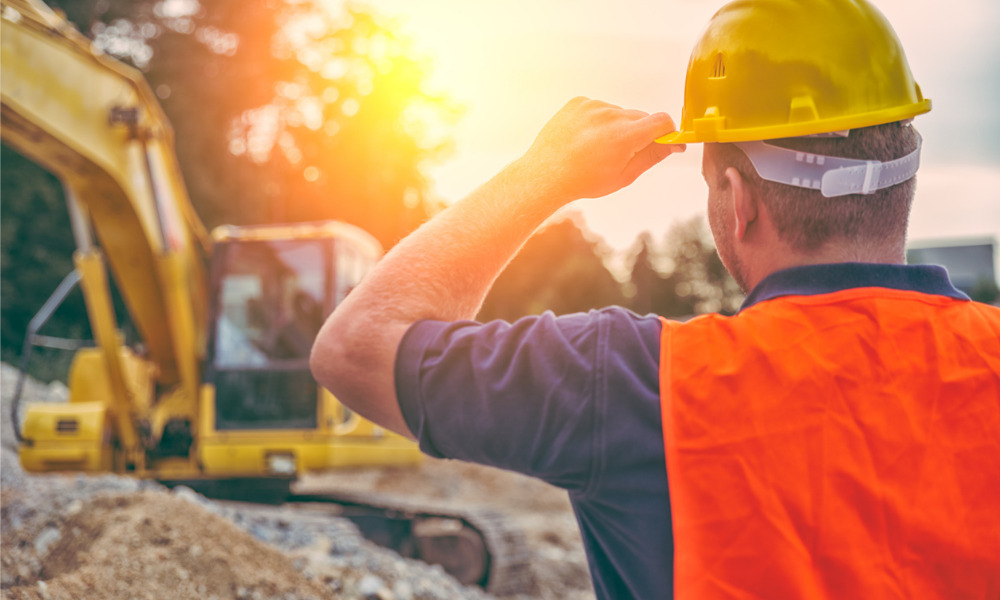 Nobody wants injuries at the work site. Protect your employees by learning about the most common job site risks and how to prevent them at your company.
1. Falls
According to the Occupational Safety and Health Administration (OSHA), falls are the most common workplace injury and cause of death. To protect your workers, ensure your work site is appropriately outfitted.
If you have any open platforms on-site, build a wrap-around railing to guard the sides.
Cover any holes in the ground either with a railing or toe board.
Depending on the nature of the job, consider providing safety harnesses with lines and safety nets. Another option is to install stairs and handrails.
Make sure your workers are made aware of all potential dangers on the work site.
Keeping your employees safe is your number one priority. Taking these precautions at the work site will ensure these risks are all but eliminated.
2. Electrocution
Electrocution puts your employees at risk of severe injuries like nerve damage, cardiac arrest, and burns. Protect your workplace by guaranteeing you've done your due diligence in installing all equipment safely. When handling electrical equipment on-site, follow the proper precautions:
Ensure you utilize proper insulation, proper electrical devices, and guarding when installing your equipment.
Identify all electrical hazards to employees so they know where the risks are at your work site.
Guarantee you correctly outfit your workers with protective clothing and tools.
Use lockout procedures to keep equipment de-energized when not in use.
When your workers don't need to be close to the electric parts, have them maintain a safe distance from all energized equipment.
3. Vehicle-Related Injuries
Accidents can always happen when vehicles are involved. Employees run a risk of falling, getting struck, or pinned by a moving car, especially when they've not been adequately trained.
Avoid these risks by extensively training your workers on how to operate all vehicles and equipment. You can avoid many potential injuries by eliminating human error. OSHA estimates that there are around 96,700 vehicle-related injuries every year, and of these, 35,000 are severe or fatal.
4. Body Trapped or Caught
Unfortunately, it's not uncommon for accidents to occur where workers are trapped or caught in between objects, especially if a company has dangerous equipment on-site. To avoid these kinds of injuries, employees should do their best to remain aware of their surroundings at all times. Here's what to do:
Workers should never wear loose clothing, long-sleeved shirts, gloves, or jewelry around equipment with moving parts.
Employees should be aware of their body in relation to equipment and other immovable objects, doing their best not to get between these items.
If your workers are digging, have them be cautious of excavation sites that may suddenly accumulate water.
Review any potential risks at your work site with your employees to help limit any possible injuries.
5. Body Hit by an Object
When a tool or piece of equipment strikes workers, they're in great danger of injury if they're not wearing the proper protective gear. Counteract these dangers by equipping your workers properly.
Have your employees wear the proper protective gear appropriate to your work site, like hard hats and safety glasses.
Ensure your work materials are stacked adequately, so they don't fall on employees and risk injuring themselves.
Secure tools and equipment while they're not being used.
Have your workers stay clear of overhanging loads.
Most of all, have your employees stay aware and alert while on the job, and you should avoid most of these risks.
Protect Your Workers
When you learn more about these common job site injuries, you understand how to avoid risks to your own workforce. Start protecting your workers today by taking steps to improve safety.