"Most of the trends in 2021 are coloured by the biggest story of 2020"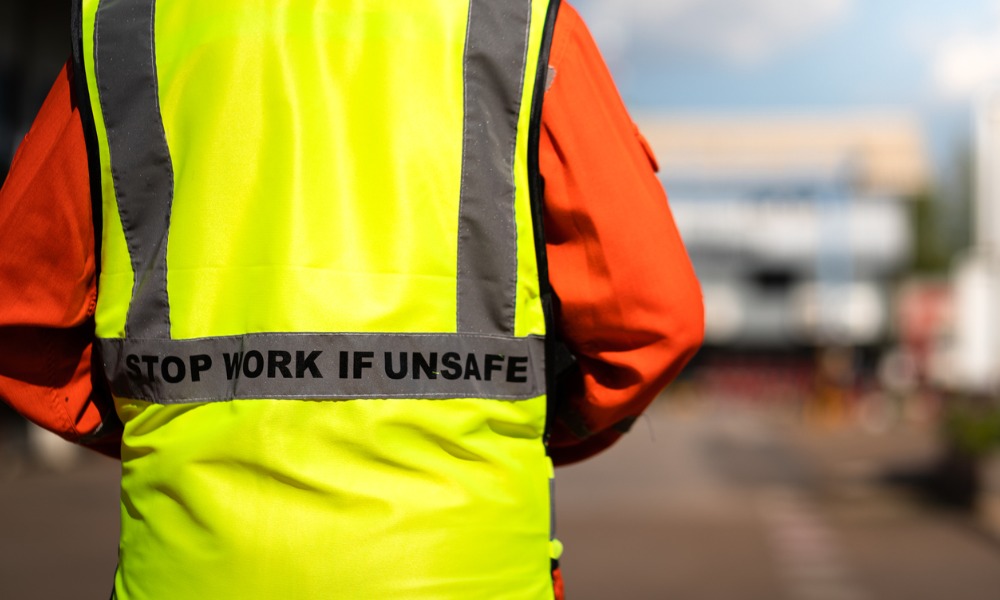 Most of the trends in 2021 are coloured by the biggest story of 2020. COVID-19 invaded all our lives with lockdowns, social distancing, everyone wearing masks, and sometimes gloves.
Not all trends are related to COVID-19, but that will continue to make things interesting in 2021.
1. Working Remotely
People have been allowed to work from home in large numbers for the first time ever. Businesses are finding out that it might be more efficient and profitable to have people work from home. In 2021 and beyond, we can expect to see a migration to jobs that allow working from home at least part of the time.
This will bring new challenges to health and safety practitioners as the home is not necessarily a regulated workplace. The employer must adapt their support systems to ensure that employees working from home are safe, such as ergonomically safe workspaces.
2. Mental Health
With people working remotely, we see the loss of social interactions and the loss of the feeling of being connected to workplaces. This is given rise to more psychological hazards rather than physical ones.
Psychological safety is still fairly new, but establishing a psychologically safe work experience will become more of a focus for companies in the coming year. With more employees working remotely, there are many more opportunities for misunderstandings and for conflict to arise. Mental health is closely linked to psychologically safe workplaces, and companies must consider their approach to remote performance management.
3. Harassment and Workplace Violence Legislation
The federal workplaces joined most jurisdictions in Canada in regulating harassment and workplace violence as a workplace hazard.
Some interesting aspects of the new federal legislation may bleed into the provincial legislation. The new federal workplace harassment and violence prevention regulations allow complainants to make their complaints verbally or in writing.
One of the interesting aspects of this new legislation is the requirement for a third-party investigator's qualifications to be made available to all parties so they can agree on a selection.
Private firms conducting investigations are almost entirely unregulated. It is difficult for companies to understand the qualifications, or lack of qualifications, of investigators. External investigators can produce poor or inaccurate reports – choose carefully.
4. Psychological safety
In talking about psychological safety, and one often thinks of the toxic workplace. This is not a well defined term and generally means that harassment and workplace violence are simply rampant within the workplace.
In 2020 the news has carried many stories of senior executives being held to account for their behavior. Senior executives at Ubisoft Canada, a videogame developer, were forced to resign amid a rash of allegations of harassment and inappropriate behavior. The CEO of McDonald's was sued after being ousted over claims of an inappropriate relationship. McDonald's alleged that the CEO covered up relationships with other employees and destroyed evidence.
Even the highest offices in our country are not immune to this sort of thing. In July 2020, the Privy Council office launched a probe into the Governor General's office regarding claims of harassment and bullying at Rideau Hall.
5. Capitalizing the H in Health and Safety
2020 has seen health and safety practitioners much more in demand, and much busier than normal, as companies fight to deal with the pandemic sweeping the globe. This is led to a much larger focus on health rather than physical safety.
Health and safety practitioners are conducting risk assessments and looking beyond the workplace to see risks that employees may be exposed to outside of their normal work as they work remotely. The focus on health over physical safety will remain high in some industries as we work through the pandemic and the changing world beyond.
Enhanced cleaning practices and distancing may become the norm, even when people return to the workplace. Many employers are also looking at guidelines for employees to wear a mask whenever they feel that they may be ill. Controlling the spread of illnesses in the workplace will extend beyond COVID-19. Perhaps an effective method of dealing with "presenteeism" when people come to work when they are ill.
6. Vaccinate or not?
COVID-19 has brought a lot of change and raised some very interesting issues along the way. Some are calling for tighter restrictions and more legal enforcement, while others are calling for moderation. For health and safety practitioners, this often looks like the argument between hazard and risk. There is a danger, but what is the risk of a negative outcome?
In 2021 we will see people who choose not to get a vaccination. That may pose a significant public health risk. As with many things related to COVID-19, the rights of the individual, guaranteed under the charter, must be balanced against the public good. Governments will be challenged to deal with this.
Years ago, emergency services workers refused to get a flu vaccine and successfully refused the vaccination. Things with the COVID-19 vaccine are somewhat different. Different levels of government, and even employers, will have to make critical decisions about requiring vaccinations. It is up to employers to establish the rationale for such a requirement. Legal tests, such as the meorin test, must inform these decisions. Health and safety practitioners can be proactive in planning for this eventuality to reduce its impact on their employer.
7. Railway Police - Anachronism?
Since the railroad boom in the late 1800s, railways across North America have had their own police forces. The railroad right-of-way is outside of the jurisdiction of the provinces. The rail right-of-way is the jurisdiction of the railway police and federally regulated.
There were good reasons for the formation of the rail police, but the last train robbery occurred in 1920. The role of the rail police has recently come under scrutiny through investigative reporting from CBC's Fifth Estate, involving a rollaway incident in 2019. CP train 301 rolled away from Field BC, gaining speed until it derailed, killing all three crew.
This derailment was investigated by the Canadian Pacific Police Service (CPPS). Questions have been raised about the investigation and its findings. In response to a complaint filed by the mother of one of the workers killed, the RCMP agreed to open a criminal investigation in December 2020.
The RCMP overriding the jurisdiction of the CPPS will likely lead to questions about the regulation of railways and why they are allowed to investigate themselves. Could this spell the end of the railway police in their current role?
8. Legal Landscape
A fatality occurred, in September 2013, in a garage in Dartmouth, Nova Scotia. The garage owner was charged with criminal negligence after a mechanic succumbed to his injuries, caused by an explosion when he used an acetylene torch to remove the vehicle's gas tank.
The crown felt that the conditions and practice at the workplace justified a criminal charge. The crown demonstrated that this method of removing a gas tank was not an industry standard or an approved practice. The gas station owner claimed he relied on his mechanic's expertise and was allowed to do so. The owner also claimed that he did not give specific directions at any time to the mechanic about the method by which he would remove the gas tank.
The garage owner was acquitted on criminal charges but was charged under the OHS act and pled guilty to those charges. Police may be alert for potential criminality while responding to workplace incidents and engage in a criminal investigation, such as the case involving CP Rail.
This shows that crown prosecutors may consider criminal charges where there is an egregious departure from a normal standard of care. Police may be taking more care in the initial response and look for criminality. This is something that organized labour advocates.
9. Diversity, Equity, and Inclusion
Questions put to employers on this topic in 2020 were common. What new policies or practices were being put into place to make the workplace respectful of the diversity of people and thought? How is the workplace equitable for everyone and more transparent? How is it more inclusive? It is inclusion that particularly affects health and safety.
Inclusion means respectful inclusion of all people and views in a psychologically safe workplace. This is an area where health and safety practitioners can make a great contribution. Inclusion is linked to psychological safety and the risk assessments and preventative activities around harassment and workplace violence. Equitable and inclusive workplaces will respect diversity and be psychologically safer than those that do not embrace these principles.
Conclusion
The pandemic has certainly affected the world of the health and safety practitioner, and the heightened focus on psychological safety and mental health will continue. We still have much to learn from the pandemic, and the response to it, as the country tries to get back to some semblance of normal.
As always, I am sure I missed a few. That is what prompts those great conversations.