The Canadian Institute for Safety, Wellness and Performance tackles everything from musculoskeletal disorders and work disability to post-traumatic stress injuries and fatigue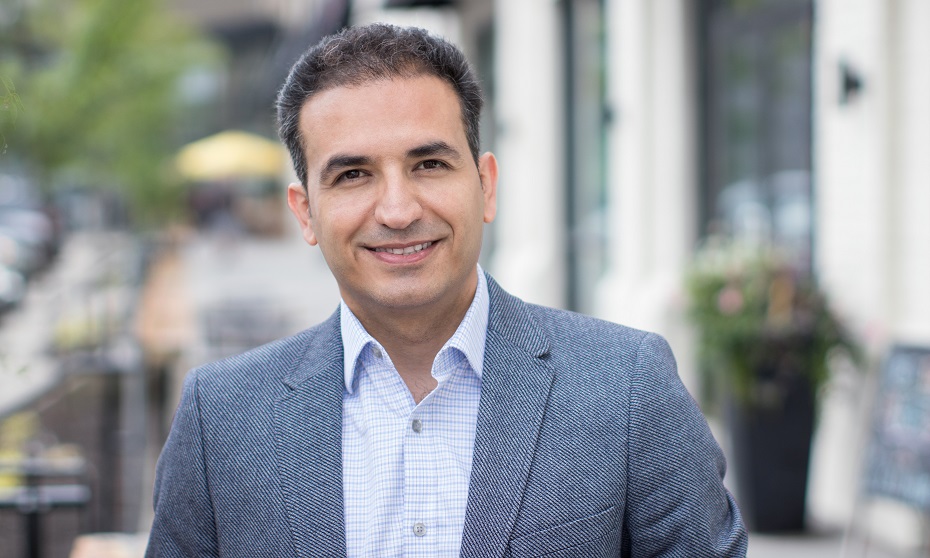 May 1, 2019, a new institute was formed with the goal of improving safety, wellness and performance of the Canadian workforce. It operates under the belief that everything from musculoskeletal disorders (MSDs) and acute injuries to stress and mental health issues have an impact on the output of an organization.
"There is evidence that the economic burden of lost productivity to injury is significant in Canada and it goes even beyond that; it would impact the quality deficit, it would impact the quality of service, it would impact the performance of the workforce as well," says Amin Yazdani, director of the Canadian Institute for Safety, Wellness and Performance (CISWP).
Hosted within the school of business at Conestoga College in Kitchener, Ont., the organization is well positioned to educate and train the next generation of business leaders on how occupational health and safety and organizational performance are closely linked. It also allows for a greater opportunity to involve students directly in the research.
"Now that we have this knowledge — and that's kind of what has been the missing piece — how can we train engineers? How can we train business leaders about these new concepts or perhaps these game-changing strategies?" says Yazdani.
The institute is currently working on many research projects, including a first responder fatigue risk management standard in collaboration with the CSA Group.
"First responders are at high risk of suffering decrements in neurocognitive performance related to fatigue," Yazdani says. "Such performance decrements, in fact, endanger their health and safety, but not only the health and safety of those directly involved, also the health and safety of their fellow responders, fellow colleagues and the public they serve."
It's necessary for management policies, standards and guidelines to be in place to reduce fatigue-related risks before they pose significant problems during emergency response operations, Yazdani says.
"Any decrease in the capacity of first responders would impact society as a whole," he says. "It's very important that we acknowledge that any investment in improving the health and safety of our first responders is going to be impacting the safety and security of Canadians."
The project is in the final research phase and the institute is currently conducting interviews with first responders across the country. By the end of this year, the standard is expected to be in development (led by the CSA Group) and will then be piloted in first responder organizations.
The standard would not just be useful for organizations across Canada but also internationally, Yazdani adds, because the research is considering best practices from all across the globe.
Another research project currently underway at CISWP is a Canadian standard for work disability prevention management. Yazdani has been spearheading research on work disability since 2014 when he was a PhD student at the University of Waterloo in Ontario.
"There are thousands of Canadians that become disabled every year and are unable to work and that would make them to be excluded from the numerous health advantages of workforce participation," Yazdani says.
According to Statistics Canada, one in five Canadians aged 15 and older has at least one disability. And a study by Emile Tompa, co-director of the Centre for Research on Work Disability Policy, and his colleagues revealed the cost of exclusion of persons with disabilities from full participation in society costs the country an estimated 18 per cent of GDP annually.
Yazdani is hoping the standard would help employers "systematically manage work disability prevention activities."
"The standard could also help create better, safer, more sustainable workplaces and lessen productivity costs related to work disability because when you look at work disability, we're not talking about only compensation and health-care costs but also the productivity loss associate with that," Yazdani says.
The standard is expected to be released this spring.
The institute is also working on a Canadian work disability prevention standard for paramedics with posttraumatic stress injuries (PTSIs).
"Disability prevention and management for PTSI, specifically, is often dealt with reactively and differently in each paramedic organization," Yazdani says. "If you go from service to service, you see different types of practices and often these practices are not integrated in the management system."
This standalone approach becomes very resource-intensive and not very effective, he explains. The researchers at CISWP are working on developing an "evidence-informed approach" to fill this critical gap.
Lastly, the institute is working on a standard for paramedic ground emergency response vehicles and equipment. It is reviewing the ergonomic design of ambulances to help reduce MSDs arising from high forces, awkward postures and repetitive movements during the transferring of patients on and off backboards, stretchers and stair chairs. According to CISWP, EMS personnel are 13 times more likely to suffer from low back pain compared to other industries.
"EMS personnel use ambulances and equipment provided by their employers and they often rely on manufacturers and procurement personnel to consider their interactions with their work system. So, when designing this equipment and purchasing this equipment, you need to have some understanding of core principles of ergonomics, Yazdani says. "But when you talk to manufacturers and procurement people, you realize that often these principles are not being considered or not be utilized effectively."
The standard is expected to be available this spring through the CSA Group.
Musculoskeletal disorders
Many public health agencies in Canada are focusing on reducing MSDs because they are the leading cause of disability across industries. Although there has been an increase in understanding the consequences of MSDs, there has been little progress on solving the problem, Yazdani notes.
"Interventions are often implemented as part of a standalone ergonomic program… That isolated approach will eventually be vulnerable to financial downturn," he says, explaining that standalone programs are the first to go during budget cuts.
He stresses the fact that integrating injury prevention activities into the broader management framework is crucial.
"You're not creating a sidecar function, but incorporating that into day-to-day business strategies," he says. "It will also increase awareness and improve communication with respect to injury prevention within a continuous improvement approach."
To address MSDs, Yazdani co-led the MSD Prevention Guideline for Ontario released in October. It provides information on how to prevent MSDs in the workplace and offers many resources tailored to different audiences, such as ergonomists, health and safety professionals and small business owners. The guideline has been extremely well received and Yazdani was invited to Belgium to talk about the initiative at the European Agency for Safety and Health at Work.
The guideline introduces terms, concepts, minimum requirements and ergonomic principles that can be useful for organizations. Additionally, Yazdani sees the potential for the guideline to provide new opportunities for equipment designers.
"This could potentially foster innovation of new products and technologies and increase the competitive advantage of Canadian manufacturers in the global economy," he says.
Wellness
The name of the institute specifically includes the term "wellness" and that's because Yazdani believes in an integrative approach to health and safety. He notes that workplace injuries have a broader impact on the well-being of society — they are not just felt at the individual or organizational level.
"It's important that employers really pay attention to this," he says. "By improving the health and safety of workers at work and by increasing their awareness of hazards, we can really hope knowledge is applied by workers in their day-to-day life as well, resulting in improving the well-being of society as a whole."
Wellness should be embedded into everything a person does at work, especially since many people see work as a determinant of health, he adds.
Being the director of CISWP is a great fit for Yazdani who completed his undergrad, masters and PhD all in work and health. It was when he was working as a health and safety manager at a car manufacturing company that he realized management's expectations for productivity were often overturned by injuries, and he saw an opportunity to get involved in tackling this problem.
"There's a lot to be discovered in terms of best practices in the area of work and health and that knowledge is not really being translated effectively… so engineers can use it, practitioners in the field can use it and management can use it," he says.
To this day, Yazdani's work has always been focused on finding innovative strategies to improve the health and safety of the workforce.
"I realize that much needs to be done in terms of developing these policies and practices and making sure workers are protected and businesses can perform and stay competitive in the global economy," he says. "I want to make sure it's a win-win situation for both parties — workers and businesses will be working in a healthy, sustainable and productive way. That has always been my passion and continues to be."
This article originally appeared in the March/April 2020 issue of COS.
---
RESEARCH THEMES
Knowledge transfer and exchange
Musculoskeletal health
Mental health and wellness
Organizational management systems
Disability and employment
Building the workforce for tomorrow
Designing work, products and environments
---
INSTITUTE OVERVIEW
Vision: Position Canada as a global leader in empowering businesses to adapt and thrive in the ever-changing competitive economy.
Mission: To improve the safety, wellness and performance of the Canadian labour force by generating knowledge, transferring research to practice, and strengthening workforce development — all in collaboration with stakeholders.
Values:

Innovation: to conduct cutting-edge transdisciplinary research to address knowledge gaps and develop evidence-informed products, tools and services to advance stakeholders' capacity.
Collaboration: to engage and work with employers, not-forprofits, labour/unions, academics, service providers, policy makers and practitioners to develop, promote and implement effective and sustainable solutions.
Equality and inclusiveness: empowering and enabling communities to support the labour force in striving for meaningful and fulfilling employment.