Kee Safety of Concord, Ont. has announced significant enhancements to its KeeLine...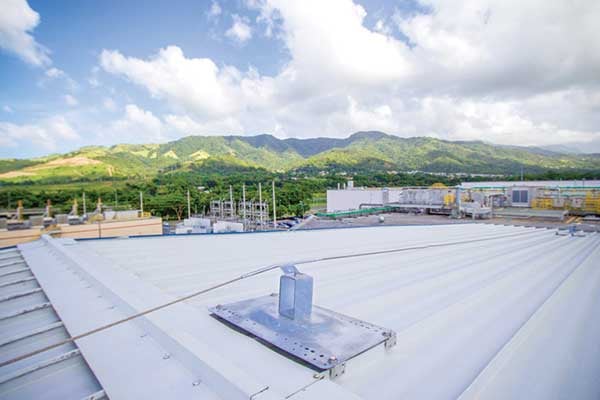 Kee Safety of Concord, Ont. has announced significant enhancements to its KeeLine horizontal lifelines that enable easier installation on bitumen membrane roofs and provide greater resistance to harsh weather. KeeLine is a wire-based lifeline system designed to provide CSA-compliant fall protection for construction and maintenance personnel on rooftops where guardrails are not suitable. It features a redesigned post and baseplate for ease of installation on bitumen membrane roofs that is also compatible with metal profile, standing seam and composite panel roofs. Additional safety and durability upgrades to KeeLine include new toggle fixings, a slim-line corner design, stronger rivets, improved swage and reduced-height intermediate uprights.
"Independent reports estimate that the global roofing market is expected to reach $111 billion by 2020 with the largest growth forecast for the bitumen roof segment," says Mike Mumau, president of Kee Safety. "Our improved new KeeLine is designed to provide workers with added fall protection in the course of their construction work, inspections or maintenance and repairs."
KeeLine is a permanent lifeline system that offers up to three workers uninterrupted access and free movement around the surface of a roof. It features spans of up to 15 metres between the new low-profile posts with brackets that permit the traveller to glide easily along the system without having to detach at any time. The new baseplate for bitumen membrane roofs allows for simple weathering detail and virtually all components are constructed of galvanized or stainless steel for corrosion resistance.
The KeeLine lifeline features an 8 millimetre Grade 316 stainless steel wire plus universal components that allows for multiple fixing options. In the event of a fall, in-line shock absorbers minimize loads applied to the building and the new post design reduces damage if the system is deployed.