Company calls it the ultimate blend of style and durability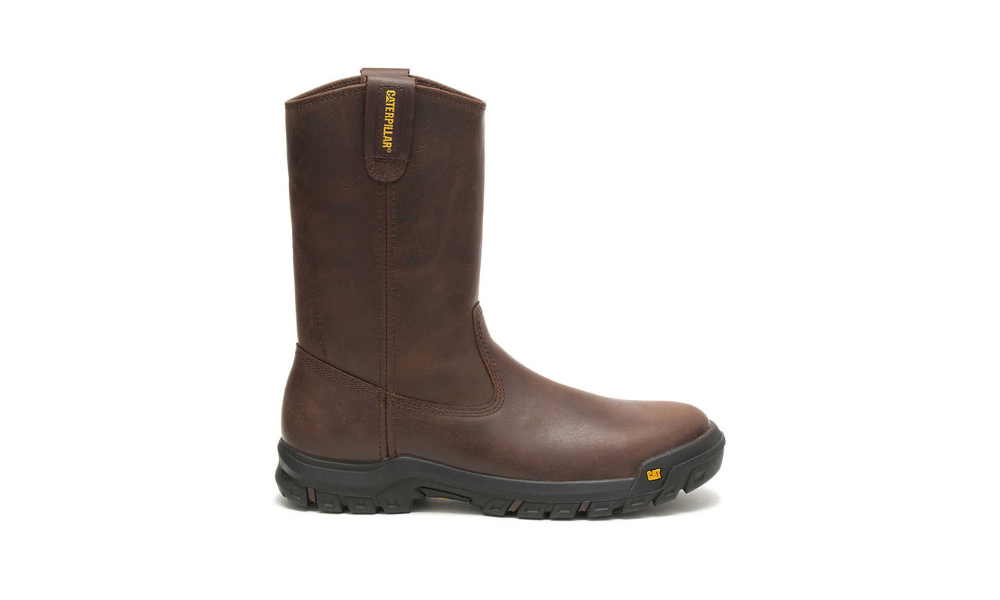 When it comes to work boots, Cat Footwear has always been a trusted name for those who demand the best. The Drawbar Pull-On Work Boot is the latest addition to their lineup, and it's already making waves in the world of workwear.
One of the standout features of these boots is their slip-resistant rubber outsole, ensuring you stay firmly planted on slippery surfaces. Whether you're on the construction site or tackling tasks around the house, you can count on these boots to keep you safe and stable.
Crafted from high-quality leather, the Drawbar Work Boot not only offers durability but also exudes a classic style that never goes out of fashion. With a soft and breathable mesh lining, your comfort is guaranteed throughout the day.
But that's not all – these boots are also equipped with Electrical Hazard Protection, rated to safeguard against open circuits up to 600 volts in dry conditions. Plus, the Ergo EVA foam footbed provides exceptional cushioning and underfoot comfort.
With their cement construction, these boots are built to last, ensuring that you get the most out of your investment. So, if you're in the market for a reliable work boot that combines style and substance, look no further than the Drawbar Pull-On Work Boot from Cat Footwear.