Footwear Manufacturer releases new shoe with Terrapin Met Technology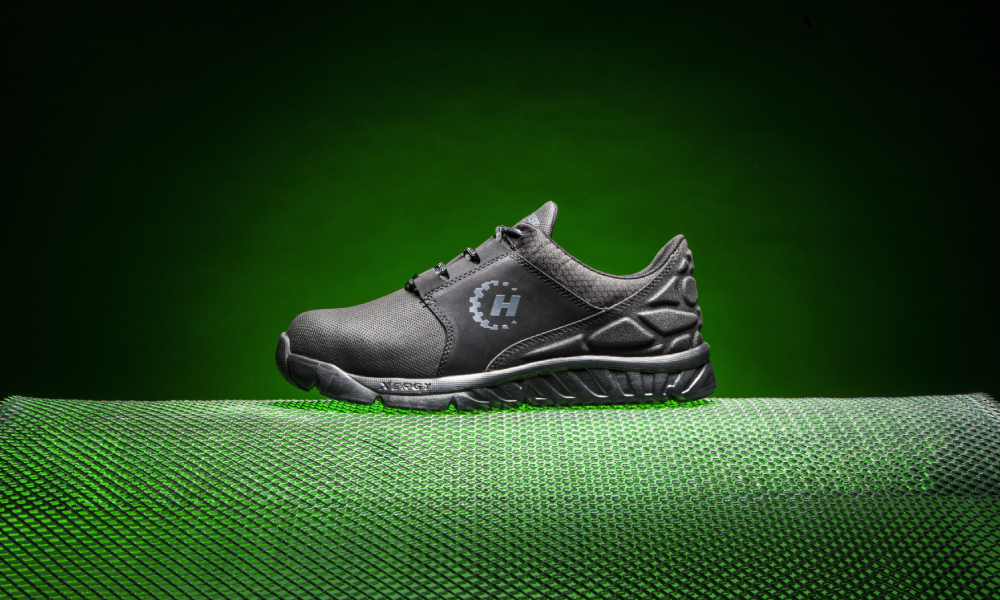 For Spring 2021, HYTEST Safety Footwear will debut The Annex Athletic shoe: a new athletic style that introduces the HYTEST Terrapin Internal Met-Guard Technology.
The Annex Athletic style features the Xergy anti-fatigue foam midsole (that absorbs shock and returns energy), an oil & slip-resistant rubber outsole, an athletic-inspired design with leather and TecTuff abrasion-resistant material, a non-metallic nanosafety toe and the HYTEST-exclusive Terrapin internal met-guard technology. This technology is built with dual-density TPU: the external shell deflects energy away from the foot while the inside cushion layer absorbs shock.
"We are excited to launch the Terrapin Internal Met-Guard that has exceeded ASTM standards," said Matt Gould, HYTEST product manager. "You can expect this exclusive design to be adapted into more of our metatarsal guard products in the future."
The Annex Metatarsal Guard Athletic was released in February 2021 and will be available in black.