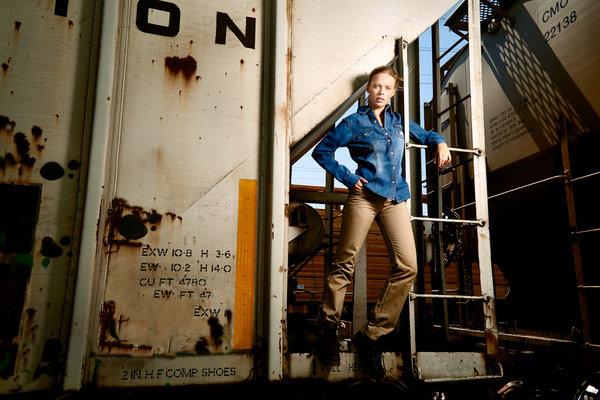 When the female employees at Brasco Safety conduct site visits and meet customers, they want personal protective equipment (PPE) that fits them properly, which is not always an easy task. The distributor, based in Sherwood Park, Alta., is a predominantly female company, so it decided to start looking for PPE made for women.
"It became a passion of ours to add women's workwear to our storefront. There's not many vendors and manufacturers out there right now that are focusing on women's workwear," says Desiree Vreim, account manager at Brasco Safety.
Often, women are forced to wear garments manufactured for men, which are ill-fitting. This creates safety issues, such as trip and snag hazards, as well as issues with compliance for welding, hydrocarbon flash fires and arc flash hazards.
The Brasco team came across Rasco at a trade show and was excited by its women's flame resistent (FR) line.
"A garment that is not fitted properly cannot protect the wearer against threats it was manufactured to mitigate," says Annie Nundahl, sales representative for Rasco FR. "Rasco continues to develop the women's line to introduce new styles and fabrics, ensuring women will not have to sacrifice compliance, style or durability."
Rasco's women's FR line includes work shirts in classic blue and khaki, but also in plaid, denim and plum. Women's FR jeans are available, as are khakis and navy pants. The shirts and pants meet NFPA 70E, ASTM F1506 and NFPA 2112, and are HRC-2 arc rated. Long-sleeve cotton tops that are HRC-2 arc rated are also available in camouflage and navy.
Nundahl and Vreim continue to work closely together to discuss feedback from the workers who are wearing Rasco apparel and to add new items to the line.