Workrite Uniform Company has updated its lines of flame-resistant...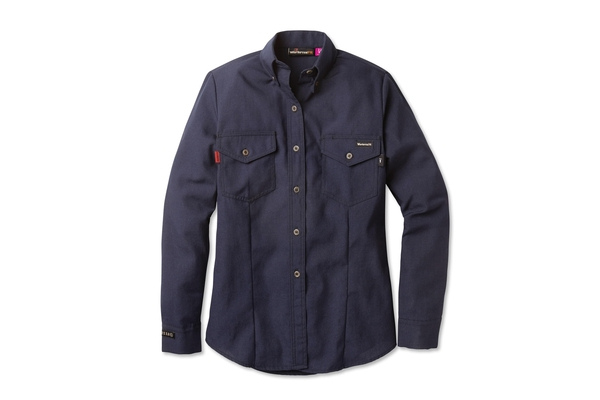 Workrite Uniform Company has updated its lines of flame-resistant (FR) clothing developed by women, specifically for women in industrial and fire service professions. Manufactured under the company's Workrite FR and Workrite FR Fire Service brands, these women's collections offer enhanced comfort and improved fit for the wearer.
The updated Workrite FR and Workrite FR Fire Service women's lines now include shirts with vertical darts in the front and contoured seams in the back. Additionally, the women's lines offer pants featuring a lower rise and more tailored fit in the waist, seat and thighs.
"Safety for wearers of all shapes and sizes is the priority of every garment we sew at Workrite Uniform," said Jessie Garcia, Workrite Uniform's brand leader. "For decades, women in occupations traditionally held by men have faced limited options, but with increasing numbers of women building careers in fire service, oil and gas, electrical utilities and other industrial professions, it's an important time for innovation in women's workwear. I'm proud to be expanding our commitment to provide quality FR protection, while meeting the unique needs of women in these industries."
With the potential for hazards like flash fire and arc flash in these industries, protective clothing that fits improperly can pose significant dangers to the wearer. Improperly fitting workwear may catch on equipment, impair movement, leave areas of skin exposed to hazards or increase the likelihood that the clothing will not be worn in compliance with safety standards. Workrite Uniform's updated women's lines are built to address these potential concerns.
www.workrite.com