Area monitoring designed for harsh environments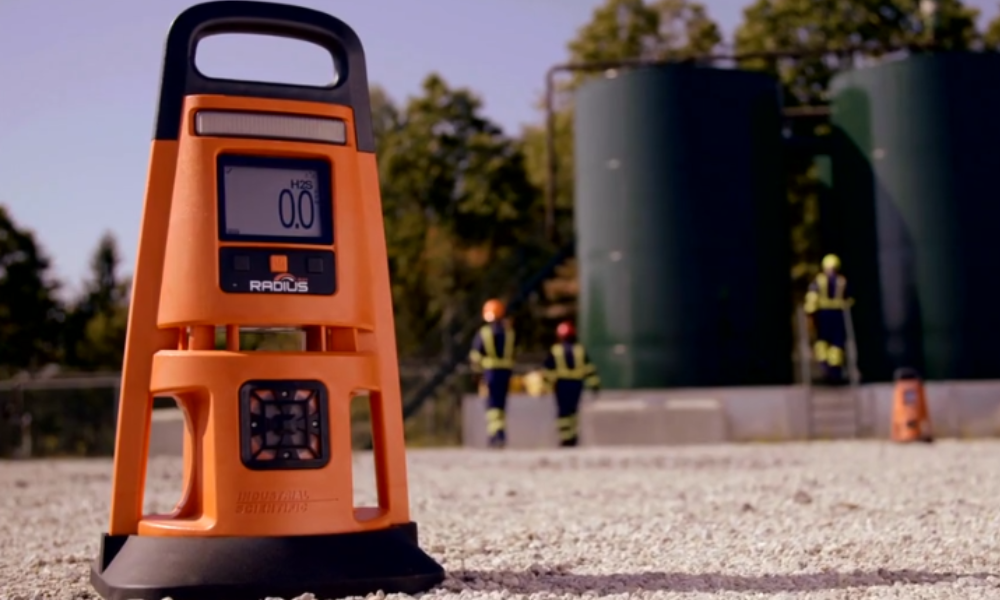 The Radius BZ1 Area Monitor is a rugged gas detector that connects your entire worksite. Radius can be deployed for emergency response scenarios or left in the field for up to seven days on a single charge or for an unlimited period with the Solar Power Supply. Radius shares readings and alarms with other units and personal gas monitors through LENS Wireless. It can:
detect up to seven gases simultaneously using 18 sensor options including PID
reduce battery swapping with a typical run time of 7 days (168 hours)
cut through high-noise environments with alarms that sound at 108 dB
know what's happening at a distance thanks to the largest display of any area monitor and customizable alarm action messages such as "EVACUATE" or "VENTILATE"
increase worker safety with DualSense Technology, which provides redundant protection by using two sensors to detect the same gas
gain real-time visibility and respond faster in an emergency by pairing with the RGX Gateway for live monitoring
simplify maintenance and reporting with the DSXi Docking Station
The Radius BZ1 with Solar Power Supply eliminates three critical area monitoring challenges: runtime, hazard certifications and portability. Solar panels provide unlimited runtime for up to two Radius BZ1 Area Monitors, RGX Gateways, or a combination of the two, while a CSA Class 1 Div 2 certification ensures safety in even the most hazardous locations. A portable, modular design allows a single worker to transport and assemble the Solar Power Supply.