Has monitoring down to 0.1 ppm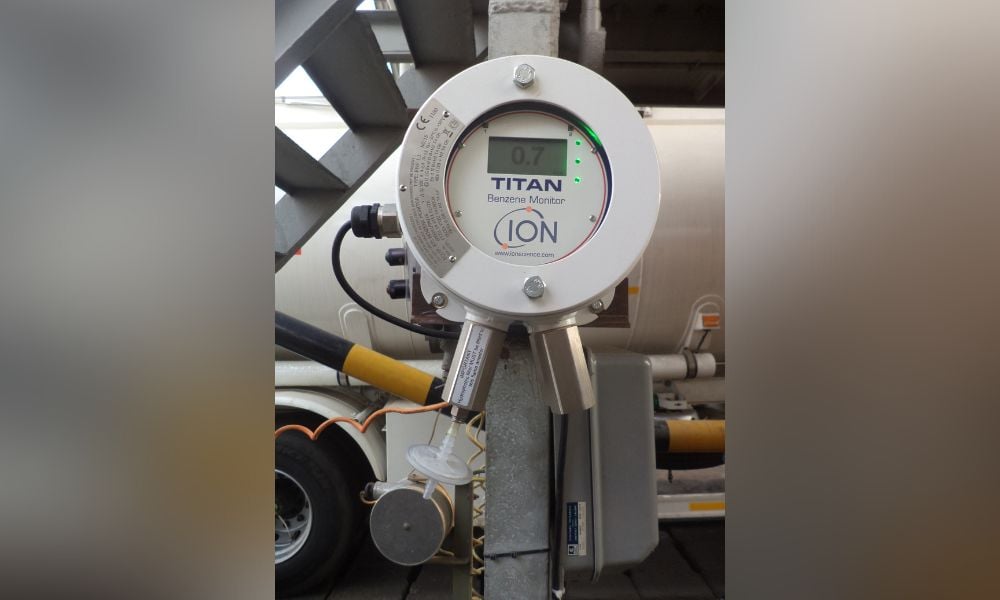 ION Science's benzene-specific Titan gas detector is fast and accurate with monitoring down to 0.1 ppm. Titan can operate without compromise at extreme temperatures and humidity (0-100 per cent relative humidity), making it applicable in factories and laboratories where there are often difficult working environments, and allowing for robust, continuous real-time data to be collated.
The Titan fixed monitor provides an immediate warning alarm system with two operator configurable levels. It is service free for six months for ease of use and is equipped with a 10.6 eV lamp and award winning PID sensor. The Titan is certified to ATEX, IECEx and North American standards.