Offers balance of form, function and value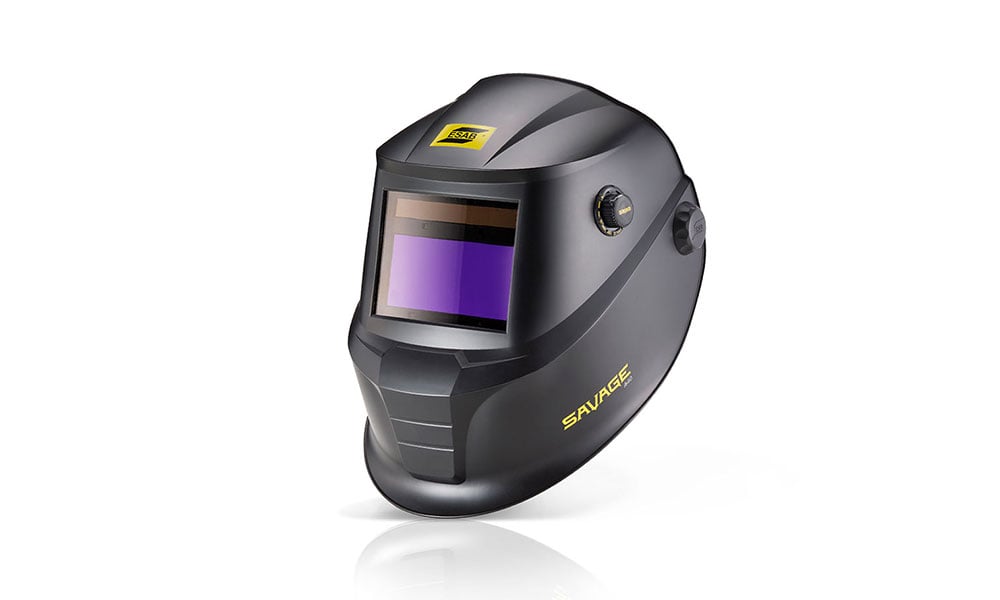 ESAB Welding & Cutting Products has launched the new Savage A40 automatic welding helmet, which provides ideal functionality for the occasional and professional welder.
"Savage uses ESAB's ultra-clear True Color lens technology for a better view of the weld puddle and surrounding area," says Azfar Kamal, Director R&D – USA, ESAB. "When precise bead placement counts, welders can count on the brighter view and enhanced color definition with Savage."
The company says that welders can stay more productive with Savage's externally activated Grind Button. Even while wearing a heavy glove, welders can activate a shade 4 Grind Mode on the left side of the helmet. Grind Mode may be suitable for cutting processes as well.
The company's viewing technology is based on a 1/1/1/2 optical class lens and with DIN 9 – 13 shade adjustment. A 3.93- x 1.96-in. (100 x 50 mm) viewing area provides a wide field of vision and increased spatial awareness. Four sensors provide a high response, especially when welding out-of-position.
"Helmets with a 1/1/1/2 optical class rating offer a sharp, clear and consistent view of the weld puddle without the extra cost to obtain the angle dependency 1 rating, a difference that most operators find difficult to perceive," notes Kamal. "Our voice-of-customer research shows this class provides users with the best combination of performance and value."
Sensitivity and delay controls inside the helmet let users adjust the response to various welding conditions. Sensitivity control is an adaptable feature useful when welding low amp TIG for better reaction to darker arc light. Delay control enables the welder to set how long the lens stays dark after the welding arc stops. Short delay helps get the job done faster during tack welding, while longer delay is useful for high amperage welding.
The lightweight helmet — weighing 17.6 oz. — provides extreme comfort and protection in all processes. When safety precautions require a hardhat, the Savage A40 optional hardhat adapter can be used.