Comprehensive service enables rapid deployment of mass temperature screening to help employers reduce viral spread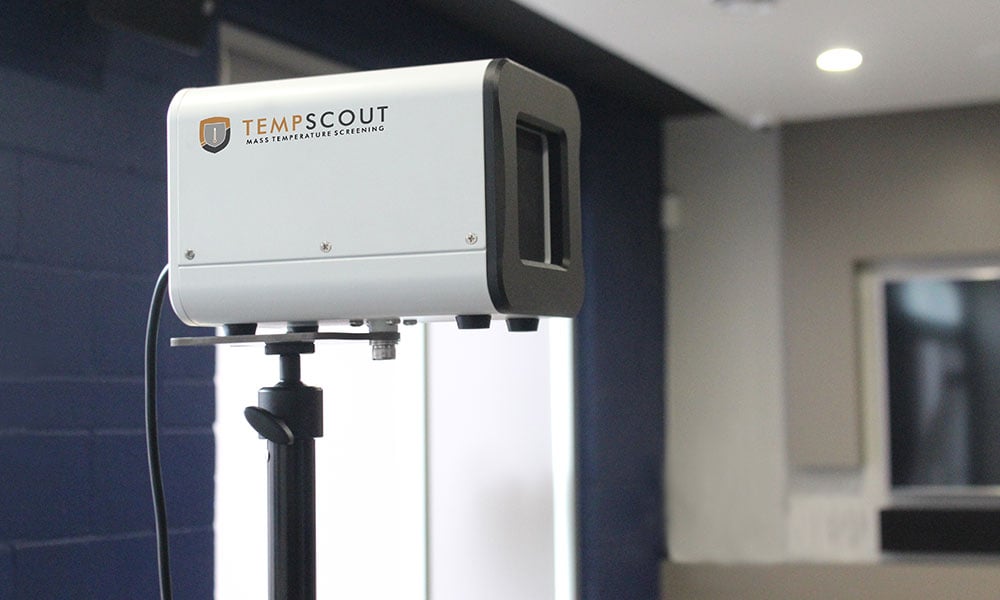 Backwoods Security Services announced the launch of TempScout, a new workplace health and safety service that can be deployed to help employers screen for elevated body temperature in staff working in high density locations.
TempScout is a temperature monitoring system that combines thermal imaging technology with proprietary protocols and on-site staff to offer a robust, customizable temperature screening service that helps reduce the risk of viral spread in the workplace.
Operating on a monthly pricing plan, the service includes all equipment, support and staffing required for an accurate and effective screening program. TempScout is a comprehensive service that makes mass temperature screening accessible for any workplace seeking to enhance its health and safety standards.
"With the emergence of COVID-19, mass temperature screening is one of several strategies many of our clients want to implement to reduce the risk of viral spread, but the price and complexity of the technology and required protocols are barriers for many organizations," said Paul Poscente, president and CEO of Backwoods Security Services' parent company, Backwoods Energy Services.
"TempScout is a complete service that integrates mass temperature screening into workplace health and safety programs. Our team can have the system up from design to deployment in five days or less, and our onsite technicians manage the technology and protocols to ensure the ongoing effectiveness of the program."
TempScout services can be scaled and tailored to any business size or location by offering mass temperature screening, networked scanning solutions and stand-alone scanning options.