Tool won most innovative new product award at NSC 2019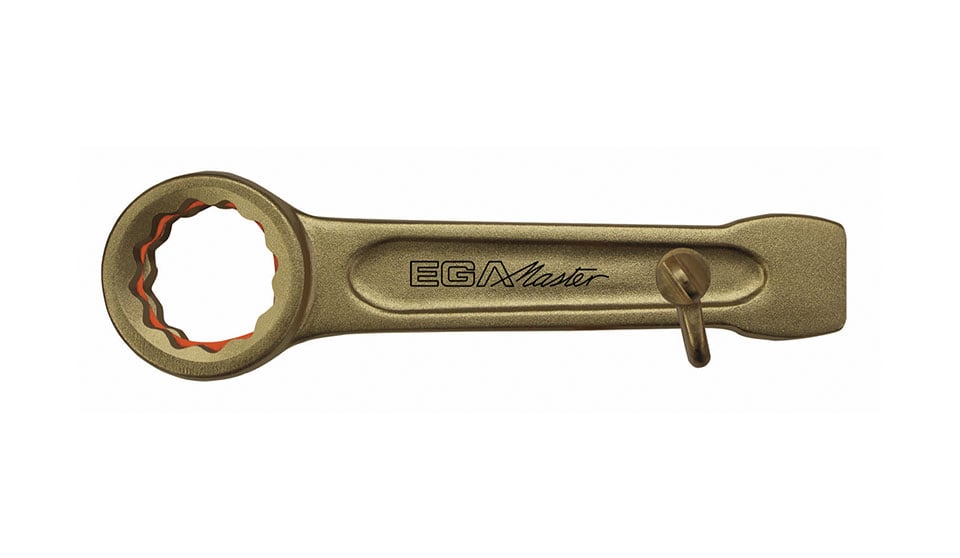 The EGA Master Total Safety Striking Wrench was named the most innovative product at the National Safety Council's 2019 Safety Congress in San Diego, Calif.
"We are humbled by the overwhelming response to our featured tool," said Joseph Braun, CEO of EGA Master Tools for U.S. and Canada "It's exciting to see so much interest in our overall product offering, which is extremely comprehensive and solves the needs of different industries."
The new Total Safety Striking Wrenches are specifically designed for twofold injury avoidance to hand, wrist and fingers. Hand and finger injuries represent the majority of recordable incidents during hand tool use.
Thanks to the use of a special O-ring seal, looseness between tool and nut is avoided, and friction between them is increased. Thus, the wrench does not need to be held with the hand during its use, avoiding incidents, EGA Master Tools said. Furthermore, total safety slogging wrenches include a removable shackle for tethering while working at height.
EGA Master Tools increase operator safety, productivity and efficiency, the company says. It holds over 200 patents for innovation and safety and have received dozens of awards and certifications worldwide.
The company just recently officially launched in the United States and Canada. EGA Master premium hand tools have been available for 30 years in 150 countries worldwide.