Protects from particulates and oily mist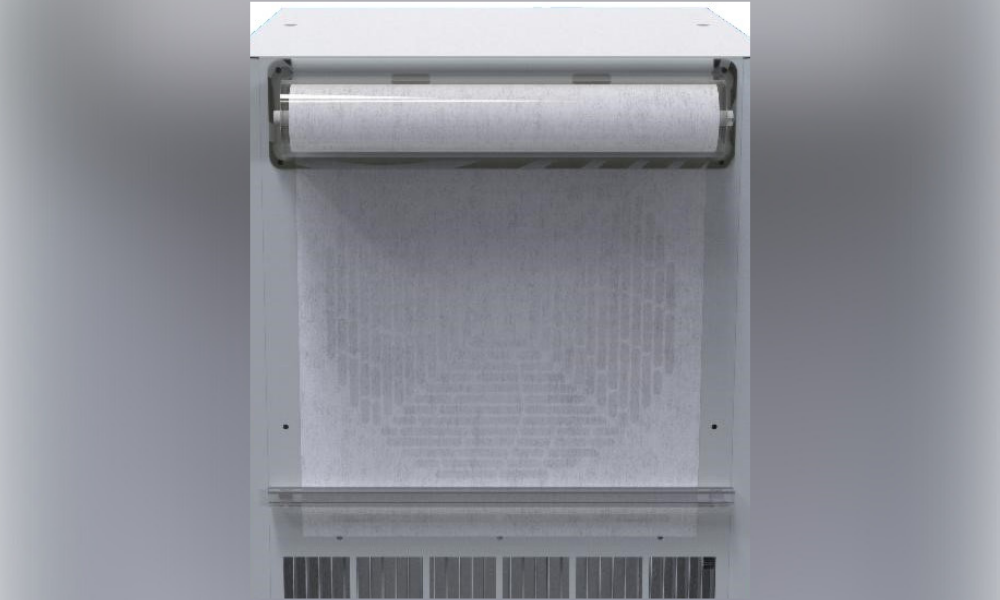 Pfannenberg, Inc. has announced PQF Premium Quick Filter, a new way to filter out particulates and oily mist from an air inlet on critical equipment enclosures.
The company says that this solution increases the life of equipment and reduces downtime by solving one of the most common problems causing equipment failure–overheating caused by a clogged airflow path.
Secure magnetic mounting on the exterior of the air inlet helps installation and replacement. No drilling, tapping or gluing is required, and the magnetic installation allows the filter to be installed vertically, horizontally or in any other position to fit around the air inlet.
Each PQF roll has 60 tearable, disposable sheets providing enough filter replacement for up to one year. The PQF is available in three different lengths: 200mm (8inch), 300mm (12inch) and 400mm (16inch) and is suitable for a variety of applications and air inlet sizes.