Robot designed for cleaning warehouses and manufacturing environments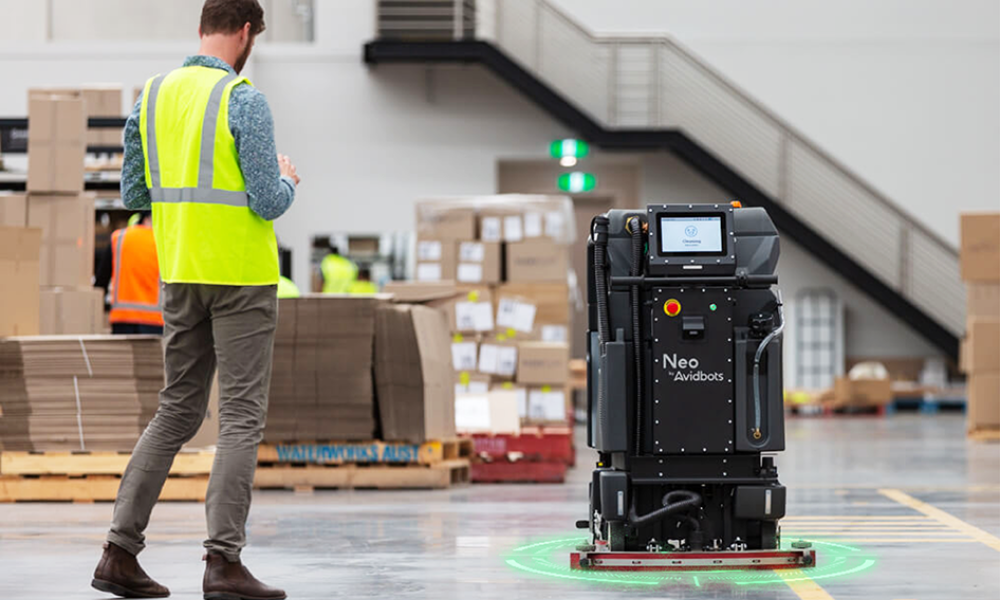 Avidbots launched the Neo 2W, a cleaning robot designed specifically for warehouses and manufacturing environments to improve cleaning quality, efficiency, and productivity.
Warehouses and factories present unique and challenging environments for robots, given floor debris, dynamic activity, and frequent layout changes. In collaboration with industrial customers, Avidbots developed Neo 2W to alleviate common issues, resulting in a more consistent clean with less downtime and unnecessary human intervention.
"The release of Neo 2W comes at a timely moment when 3PL and manufacturing companies are looking for solutions that bring the highest operational efficiencies," says Faizan Sheikh, CEO, and co-founder at Avidbots. "With the use of Neo 2W, companies are able to combat labor supply challenges and automate the time-consuming, labor-intensive task of keeping their facilities clean."
Neo 2W is an exclusive AI and hardware configuration that helps the robot keep cleaning without human intervention. The company says the Debris Driver, Bulk Navigator and Advanced Obstacle Detection (AOD) bring a unique set of features designed for industrial settings, combatting debris found on the warehouse floors, navigating around obstacles, both large and small, and optimizing the cleaning path of the warehouse floor for maximum performance.