Alleged fraudster Jay Harding accused of performing at least 88 inspections and non-destructive tests on cranes and lifting devices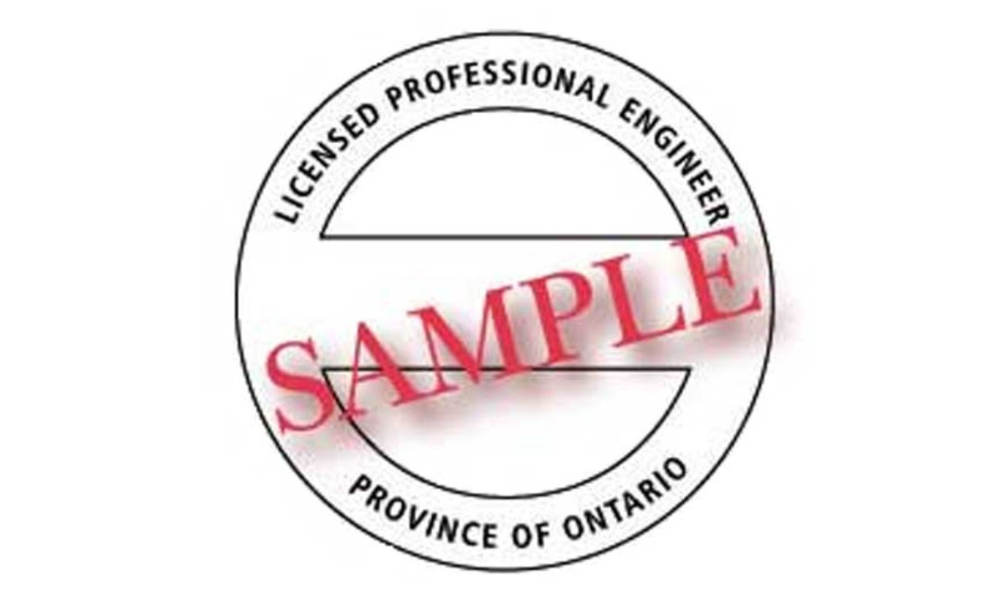 An alleged fraudster and con artist is wanted by The Professional Engineers of Ontario (PEO) and is facing 352 charges for posing as an engineer.
Jay Lawrence Harding, who also goes by Jaye Lawrence Harding, is accused of falsely representing himself in the Kitchener-Waterloo area in 2021 and allegedly violated the Professional Engineers Act as well as the Provincial Offences Act.
In a statement to Canadian Occupational Safety, PEO says a member of the public tipped it off to the alleged fraud taking place.
"This prompted PEO to open an investigation on Mr. Harding and we discovered more than 100 additional incidents through our further investigation. We are still investigating the full extent of Mr. Harding's activities which may reveal more complainants and incidents."
Subscribe to the free Canadian Occupational Safety newsletter
Harding allegedly used a forged seal and the title of a licensed professional engineer while performing at least 88 inspections and non-destructive tests on cranes and lifting devices. The company name used was AJ Ontario Hoist Inspections.
"There are no known accidents or incidents as a result of Mr. Harding's inspections, but this is still under investigation. Given the potential for risk of harm to the public, PEO is also in contact with the relevant public safety agencies and law enforcement authorities."
PEO says Harding has never been licensed as a professional engineer and does not hold a non-destructive testing certification.
Each incident involves four charges, and each charge carries a maximum fine of $10,000. It means Harding could be on the hook for upwards of $352,000 in fines.
PEO says it "believes that Mr. Harding may have falsely represented himself as a professional engineer in respect of crane and lifting device inspections for other entities, posing a broader risk to public safety."
The organization suggests Harding may have relocated to New Brunswick in 2022 and incorporated under a new sole proprietorship called AJ Hoist Inspections. "Mr. Harding may therefore continue to falsely represent himself as a professional engineer in New Brunswick."
Harding allegedly used several other aliases as part of the scheme including J.L. Harding, J. Harding, Jay Harding, AJ Ontario Hoist Inspections, and AJ Hoist Inspections. PEO is asking anyone who has a sealed or stamped document or certification with one of those names to contact them immediately using the enforcement hotline at 416-840-1444 or 1-800-339-3716 ext 1444, or at [email protected]
The issue of falsifying documents recently came up when one safety training provider in Ontario discovered a fake working at heights training certificate bearing his company's name. Kevin Brown, the owner of Cobalt Safety, said forged documents "not only mislead individuals and employers, but they also put workers' lives at risk of harm or even death."
In November 2021, the RCMP in Alberta uncovered a large-scale fraud involving the making and selling of counterfeit safety certificates for first-aid training and hydrogen sulphide awareness.
PEO says persons using professional designations without authorization is a problem faced by every regulated profession in Ontario.
"PEO takes this conduct extremely seriously and devotes substantial resources and effort to investigating and prosecuting the unauthorized practice of engineering and unlawful use of engineering titles and seals."
It adds anyone presented with an engineer's title or seal must be able to trust it is authentic, and enforcement operations help protect the public interest.