Opportunity for stakeholders to contribute to comprehensive guide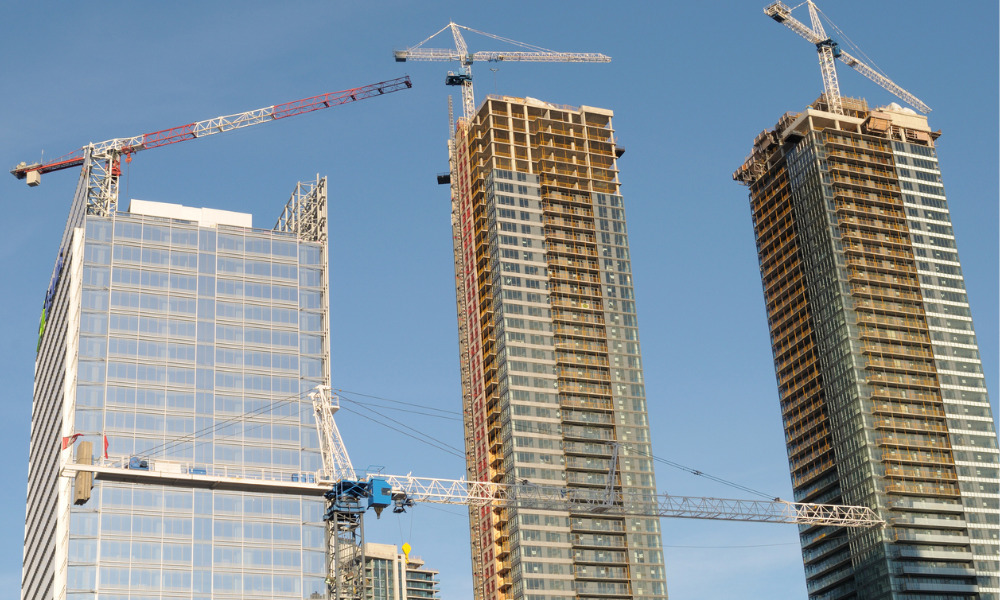 The Residential Construction Council of Ontario (RESCON) is spearheading an initiative that would position it as a leader in crane safety. It released a best practice guide at the end of last year, but now the organization needs help to make it more robust and is seeking input from other stakeholders.
RESCON's membership consists of new-build construction companies, many of which work on high-rise development projects. Andrew Pariser is the vice-president of RESCON and sits as the chair of the council's health and safety committee. He says RESCON members were already exceeding crane safety minimum standards.
Leadership position
"We thought we can show incredible leadership by getting together, creating a document that we can all support and implement. And it just seems like a no-brainer."
RESCON worked with the Ontario Formwork Association (OFA) and hired consultant James Wilkinson of Wilkson Technical Services Inc. to develop and release the comprehensive guide, Construction Industry Code of Practice: Safe Use of Tower Cranes.
"This guide documents existing best practices and will help inform all parties of their responsibilities, making sure everyone is aware of the rules and procedures," says Dennis Cancian, executive director of the OFA.
Mitigating crane risks
The document is meant to help mitigate risks cranes pose to workers and to the public, which were tragically highlighted in July 2021 when five workers died in a crane collapse in Kelowna, British Columbia.
It covers inspections and reviews as well as safe operating practices at every stage of crane use, including climbing and dismantling procedures. It also contains a checklist of documents that must be retained at the project by the constructor and project management team.
The guide was released in November and Pariser refers to it as phase one, version one.
"We very purposely started with the builders and the OFA. We did consult with several engineers and several safety experts. But we wanted to get a first draft that our tight group could all agree to, and now we're going to expand it."
Collaborating with stakeholders
The current version goes above and beyond government requirements outlined in the Occupational Health and Safety Act, but Pariser believes there is even more room for improvement.
"You've got to get it out there, you've got to implement it, you've got to measure what's being successful, you've got to look for future gaps."
Phase two of the initiative focuses on closing those gaps by bringing other stakeholders into the conversation, "because we have to stick to our continuous improvement model."
Companies, associations, and other organizations that didn't get a chance to participate in the creation of the first document, now have an opportunity to add input, suggest changes, and make recommendations. Then Pariser says RESCON will release version 2.0.