Worker was driving a dozer on ice when it fell through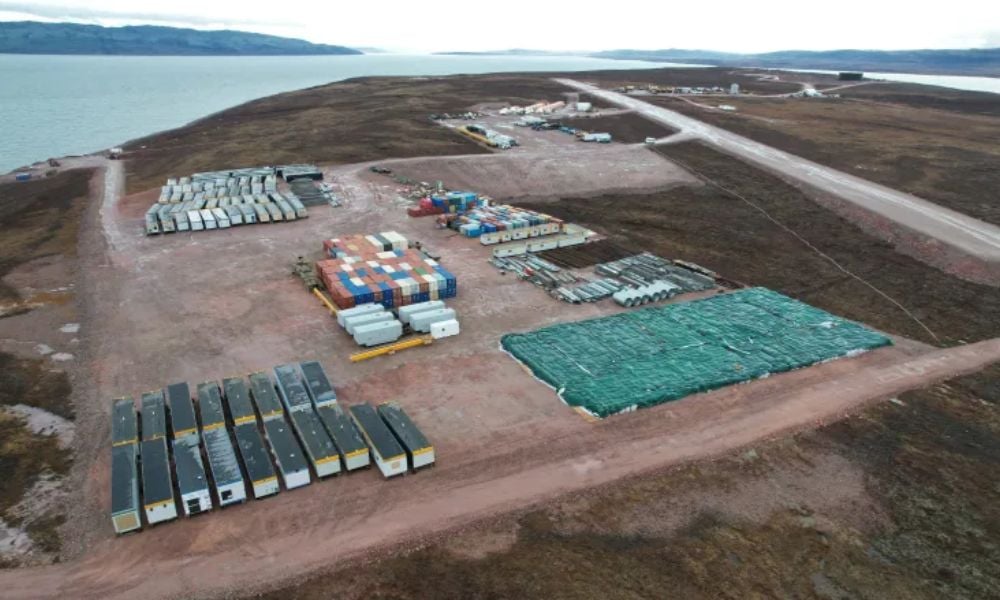 Nunavut's Workers' Safety and Compensation Commission charged a mining company and three contractors in relation to a workplace fatality last year.
The worker died in January 2022 while driving a dozer on sea ice in Bathurst Inlet. The heavy machine fell through the ice, taking the worker with it.
The WSCC issued a news release announcing it has filed ten charges in Nunavut Court of Justice under the territory's Safety Act and the Mine Health and Safety Act.
CBC News reports the man was employed by a contractor hired to build a 170-kilometre winter road from Sabina Gold & Silver Corp.'s Bathurst Port to its Goose project.
Sabina, along with Matrix Aviation Solutions Inc, Matrix Kitikmeot Ltd., and Gallant Restorations Inc. are charged in the incident.
The charges include failure to implement and maintain work practices, failure to ensure the health and safety of all persons at a work site, and neglecting or refusing to provide information relating to the safety investigation.
The first court date is set for March 6th.
Late last year more than 28 charges were laid under the Alberta Health and Safety Act in relation to an incident that led to the death of oilsands worker Patrick Poitras. He was also operating a bulldozer on ice when it broke through and he drowned in a tailings pond.
The Alberta government created a field guide to working safely on ice covers. It suggests vehicles weighing 500 kilograms or more need a minimum ice thickness of 38 centimetres, and also has speed limit recommendations to safely operate on vehicles on the ice. Machines with loads weighing more than 5,000 kilograms need at least 55 centimetres. These recommendations also depend on the amount of time the vehicle will be in one place.
Health and safety professionals working with teams on ice should be aware of all best practices and ensure they are being followed during operations.