Mike Groulx passed away one week after falling off a garage roof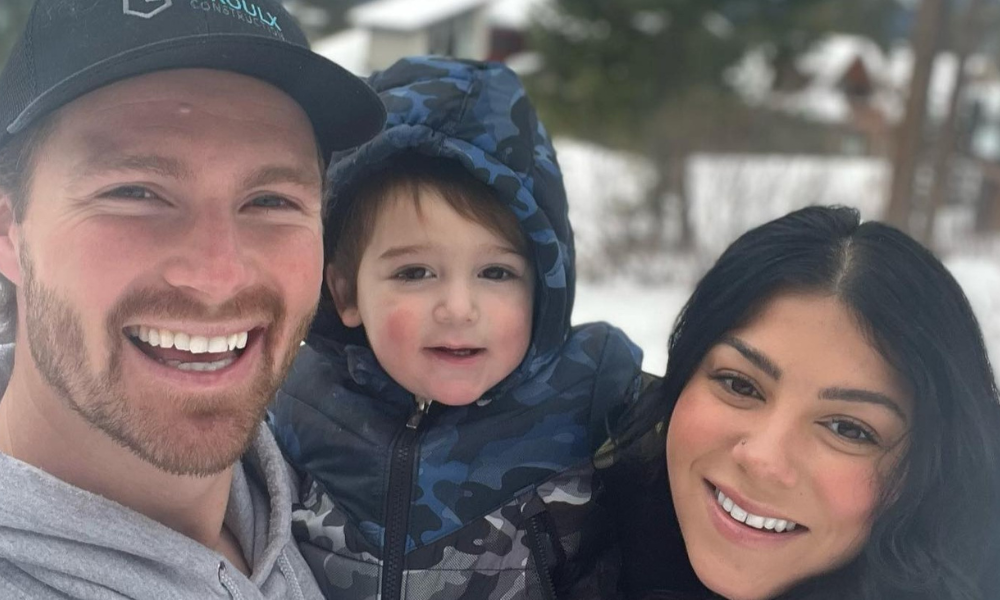 Mike Groulx, the owner of Groulx Construction, and a husband and father, passed away in hospital one week after falling off the roof of a garage.
The incident happened on February 22nd while the 32-year-old from Angus, Ontario and his crew were framing on a worksite in The Blue Mountains, near Collingwood.
Groulx fell 15 feet, fracturing his skull, and causing a brain hemorrhage.
Groulx was transported to hospital in London, Ontario and underwent brain surgery. Despite best efforts, Groulx passed away on March 1st.
Groulx leaves behind his wife Charlotte, and their 22-month-old son Damon.
Groulx's sister-in-law, Carlee Lewis, tells BarrieToday in an email that Groulx "will hopefully save lives." He was an organ donor and following his death he was immediately taken to the operating room for doctor's to retrieve his organs.
Groulx turned 32-years-old while in hospital on February 25th. His family made posters, ate cupcakes, and sang "Happy Birthday" to him.
Lewis says her brother-in-law was "the sweetest human being" and describes him as a "salt-of-the-earth kind of guy" who would help anyone in need. He was also a great dad. "He's the kind of dad that women wish they would have for their children," she says. "He's the best husband and he's always putting them first. I couldn't say enough good things about him."
A GoFundMe page was set up to help Charlotte and Damon and it has raised more than $55,000. The money was originally meant to help Charlotte stay close to her husband, and then help pay some of the rehabilitation costs. Lewis says now it will be used to pay funeral costs "and allowing (her) to be able to grieve properly before trying to figure out what she's going to do for work."
Lewis says Charlotte will do her best to keep the company operating, at least in the near-term.
"She is going to try to keep Mike's employees with work, but it will eventually run out with Mike not being here," she says. "He didn't have life insurance and they just finished paying off the wedding … so there's not much in terms of financial stability."
Lewis says Groulx would be overwhelmed and grateful for the support.
The Ministry of Labour, Immigration, Training and Skills Development is investigating the incident. It issued one requirement and two orders to the constructor, Calibrex. Two requirements were also issued to the subcontractor, according to an initial report in Simcoe.com.