Excavator was buried when sand wall collapsed at Quebec quarry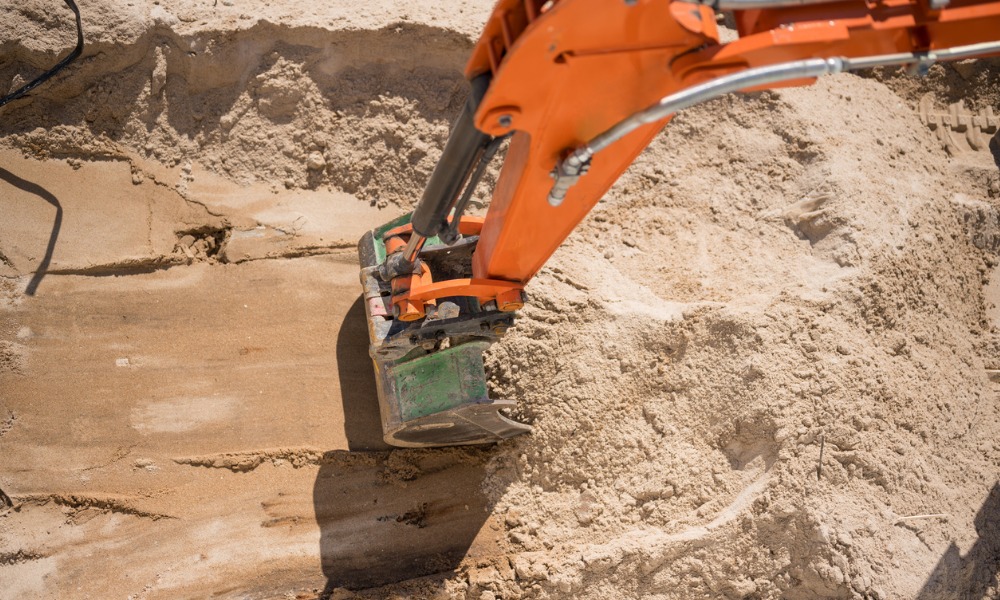 On November 1, 2018, the wall of a sand pit at a western Quebec quarry collapsed, burying an excavator. The worker trapped inside the machine died.
An investigation conducted by Quebec's workplace standards, equity, health, and safety commission (CNESST) revealed the wall was geotechnically "unsuitable" for its intended use at the Ronald O'Connor Construction site in Farrellton, Quebec.
CBC News identified the victim as 31-year-old Daniel Dompierre of Bouchette, Quebec. He was operating an excavator, extracting sand at the quarry.
According to the commission's recent news release, after loading a dump truck with sand, Dompierre maneuvered the excavator onto a sand pile in front of a wall to continue his work. As he rotated to empty the excavator bucket, a portion of the wall collapsed, partially burying the excavator.
The collapse not only crushed the cabin window but also filled it with sand, trapping Dompierre inside. Desperate attempts by a colleague to free him from the cabin were in vain. Emergency responders and the coroner's office were summoned, confirming Dompierre's death.
Following the incident, the commission deemed the site unsafe due to unstable walls, and over several days, a path was constructed to reach the excavator. It took approximately seven days to retrieve Dompierre's body, causing excruciating anguish for his family.
The investigation by the commission uncovered multiple factors contributing to the tragedy. In addition to the unsuitability of the wall, its layout did not comply with regulations, leading to the heavy volume of sand that caused the collapse.
In April of this year, Ronald O'Connor Construction Inc. took responsibility for the incident, pleading guilty to directly and seriously compromising the health, safety, or physical well-being of a worker engaged in sand extraction work under the Occupational Health and Safety Act. As a result, the company paid a total of approximately $70,000 in fines and costs.
To prevent similar incidents from occurring in the future, the commission recommended the installation of stands for walls with inclines greater than 45 degrees. Furthermore, workplaces were urged to adhere to section 40 of the regulation governing occupational health and safety in mines.
The findings of the commission's investigation are being handed over to relevant associations and training establishments, underscoring the importance of safety and compliance in preventing such tragic events from recurring.