Incident happened when worker was preparing seed potatoes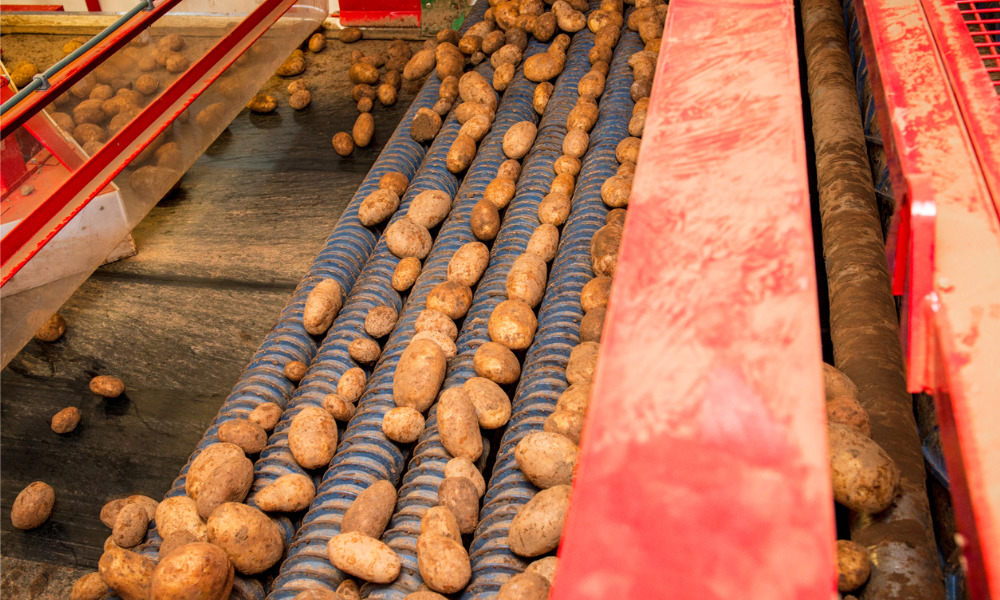 Agricultural company Shilo Farms Ltd. was fined $28,675 and an additional $2,000 to be used for educating the public on occupational safety and health for violating the Workplace Safety and Health Act which resulted in a worker injury.
The worker was injured on April 26, 2018 while preparing seed potatoes. Potatoes travel along conveyors to a seed-treating drum and while inspecting the seed-treating drum, the worker's left hand made contact with the conveyor's exposed chain and sprockets. The worker suffered serious hand injuries as a result.
Manitoba Finance's Workplace Safety and Health (WSH) conducted the investigation, and reminded employers to ensure workplaces are safe and safeguards are in place for machines.