B.C. based firm fined $32K by WorkSafeBC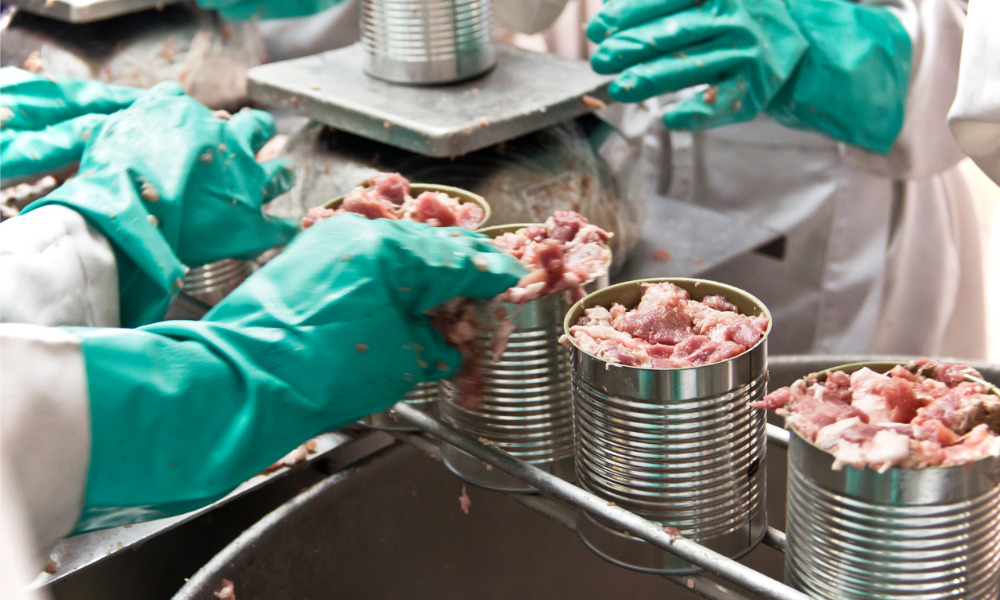 Country Prime Meats Ltd., which specializes in Canadian meat snacks and operates a meat processing facility in B.C., was fined $33,144.65.
The company was fined following an incident during which a worker was cleaning a meat flaker machine as well as its inclined conveyor. As the worker was cleaning, they reached to remove the cover plate from the inclined conveyor trough, and ended up coming into contact with the rotating screw auger.
The worker sustained serious injuries.
Following the incident, WorkSafeBC conducted an inspection and found that "the meat flaker and inclined conveyor had not been de-energized and locked out at the time of the incident. The firm failed to ensure that, if machinery is shut down for maintenance, the energy-isolating devices have been locked out before work begins. This was a high-risk violation."
Furthermore, WorkSafeBC also found that Country Prime Meats did not provide its workers with "the information, instruction, training, and supervision necessary to ensure their health and safety."
According to WorkSafeBC, these were both repeated violations.
Dairy manufacturer Punjab Milk Foods was fined earlier this year by WorkSafeBC after a worker's hand got caught in a machine.