Worker removed access panel on wood chipper after smelling smoke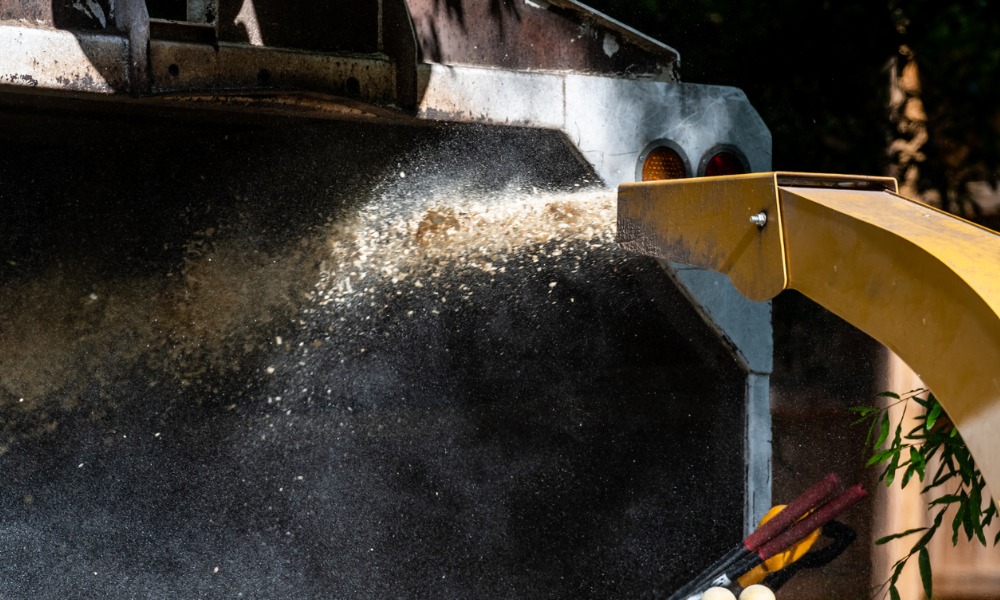 Richmond Plywood Corporation has been fined $280,296 for the death of a worker.
A worker at this firm's plywood mill in Richmond, B.C. noticed smoke coming from a chipper building. In an attempt to fight the fire, the worker removed an access panel on a wood chipper. The panel then came into contact with a moving component of the machinery and struck the worker, who sustained fatal injuries.
WorkSafeBC investigated the incident and determined that the removable access panel was an insufficient safeguard to protect workers from the hazard of the chipper's rotating parts. In addition, the safety gate installed to protect workers from entering a hazardous area while the chipper was operating did not have signage to indicate the hazard. Furthermore, the employer had not conducted a risk assessment for the chipper.
The firm failed to ensure safeguards met acceptable standards, and failed to ensure energy-isolating devices were locked out before machinery was shut down, both repeated violations. The firm also failed to ensure protective devices were maintained in good condition. These were all high-risk violations. In addition, the firm failed to ensure workers were given adequate instruction in applicable fire prevention and emergency evacuation procedures.
Source: WorkSafeBC