Two Saskatchewan employers fined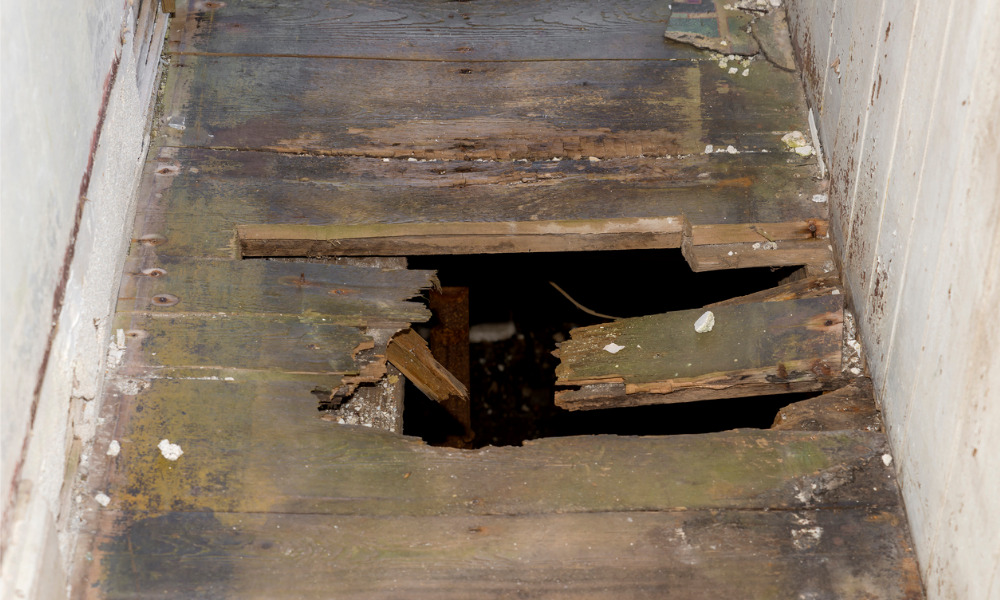 Norwood Developments Ltd. and Capella Cabinetry Inc. both pleaded guilty in Saskatchewan after one worker died from falling through a hole on the floor.
The incident took place on June 29, 2018, in Corman Park, Saskatchewan. A worker was fatally injured after falling through an unsecured opening in a floor.
Norwood was fined $65,000 along with a surcharge of $26,000, for a total amount of $91,000 for contravening sub-clause 3-12(a)(ii) of The Saskatchewan Employment Act.
The contractor failed to ensure, insofar as is reasonably practicable, that every work process or procedure carried on at every place of employment or worksite that is not in the direct and complete control of an employer or self-employed person under contract with the contractor is "safe for, without risk to the health of, and adequate with regard to facilities for the welfare of, all employers, workers or self-employed persons at the place of employment, resulting in the death of a worker," according to the government.
Meanwhile, Capella was fined $40,000 with a $16,000 surcharge, for a total amount of $56,000 for contravening subsection 91(1) of The Occupational Health and Safety Regulations, 1996. The company, where there is a risk of injury to the head of a worker, failed to provide approved industrial headwear and require a worker to use it, resulting in the death of a worker.
Previously, Robert C. Nearing Holdings Inc. was fined $60,000 after pleading guilty to one violation that caused a worker to fall through an opening on the second storey of a structure, causing injury.
Also, Basic Truck & Trailer Repair Incorporated was fined $65,000 plus a $26,000 surcharge after pleading guilty to one count under Occupational Health and Safety legislation. The charge stemmed from a July 31, 2018 incident, where a worker was fixing a strap on a truck box's hydraulic cylinder. The strap broke, resulting in a fatal injury to the worker.