B.C. firms fined thousands of dollars for putting workers at risk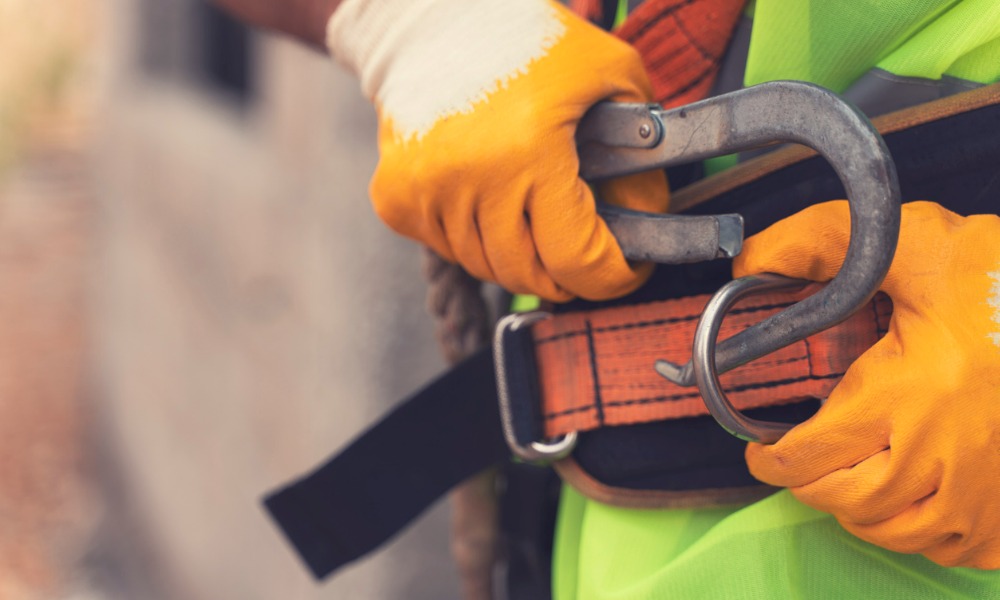 WorkSafeBC has issued a number of fines to companies flouting working at heights regulations, exposing workers to dangerous and potentially deadly falls.
Rana Siding and Gutters Ltd. was recently fined $2,851.95 by WorkSafeBC. During an inspection of a worksite in Surrey, B.C., where the firm was installing gutters at a three-storey townhouse complex under construction, WorkSafeBC noticed a worker installing gutter pipes from the top of a ladder – with no system of fall protection in place. This means that the worker was exposed to a fall risk of about 4.9 metres (or 16 feet).
Not only was fall protection lacking, Rana Siding and Gutters also failed to provide its workers with information, training and supervision necessary to ensure their health and safety – both were repeat violations.
Hollypark Construction Corporation in Salmon Arm, B.C., was also fined $2,500 for similar violations.
Read more: PPE focus on fall protection
WorkSafeBC inspected the firm's worksite, a new hotel under construction, and found a representative of the firm operating a forklift that had a site-built, unsecured plywood box installed on the forks. Not only this but a worker was in the box, conducting repairs to stucco siding with no fall protection system in place thus exposing the worker to a fall risk of about 7.6 m (25 ft.).
In another case, a firm was fined $10K in Vancouver after WorkSafeBC observed that a worker wasn't wearing the proper gear while working on a roof.
The worker was installing roofing materials on a house under construction and was at the peak of the 8:12 sloped roof and, while they were wearing a fall protection harness, they were not connected to a lifeline.
The firm, Key West Roofing Ltd., exposed the worker to a fall risk of about 12.2 m (40 ft.).
Read more: Fall protection holds top spot as most cited OSHA violation
Essence Properties, the prime contractor of a residential complex under construction in Langley, was fined $7,768.38 after a WorkSafeBC inspection.
During the inspection, WorkSafeBC noticed multiple workers exiting second-floor unit doors onto unguarded balconies. Plus, gaps between the aforementioned balconies were only bridged by single sheets of plywood on top of two planks of work – making them non-compliant platforms.
The workers walking across the balconies had no other form of fall protection in place, exposing them to a fall greater than 3 m (10 ft.).
WorkSafeBC says that not only did the firm fail to ensure that fall protection was used, it also failed to ensure that hazardous areas not intended to be accessible to workers were secured by locked doors or other means of security.
Essence has requested a review of the fine.