Union demanding 'dangerous practices' to stop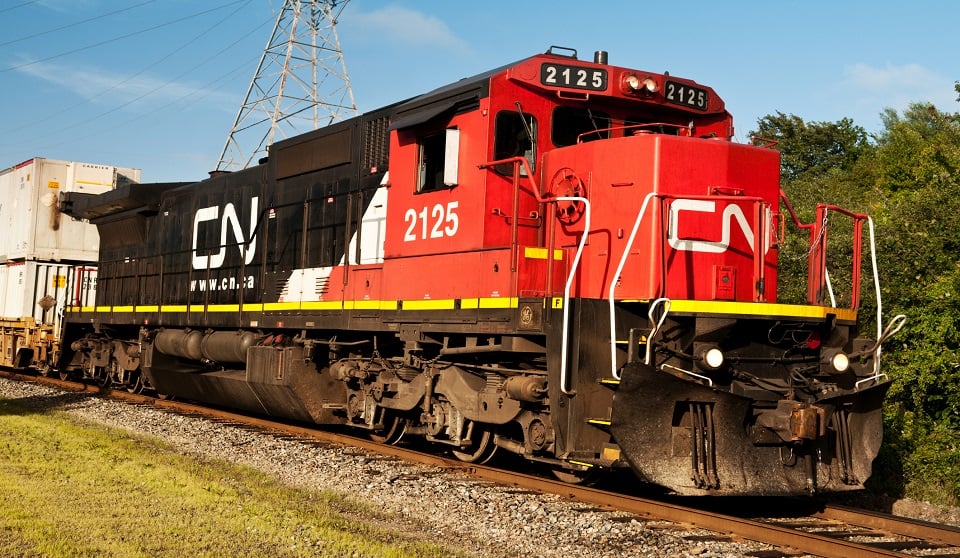 More than 3,000 Canadian National Railway conductors, trainpersons and yard workers across the country went on strike on Tuesday. The company and the workers' union failed to come to an agreement on issues that, the union said, revolves around the railroaders' health and safety at work.
"CN currently requires TCRC members to operate trains alone from outside of the locomotive, hanging on to moving trains with one hand while operating a remotely controlled locomotive with the other. Railroaders are expected to do this in rain and in freezing temperatures, sometimes for distances of up to about 17 miles," Teamsters said in a press release.
"The union's demands to cease these dangerous practices have fallen on deaf ears and the company has refused to come to a satisfactory agreement at the negotiations table to adjust their operating practices in the interest of safety," the union said.
The union accused CN of making employees work longer hours in an attempt to "get more work done with fewer people and reduce staffing levels."
"Fatigue has been recognized by the Transportation Safety Board as a major safety problem in this industry. Too many railroaders are operating trains when they should be resting," said Lyndon Isaak, Teamsters president. "For the safety of all Canadians, we cannot allow CN to make it even harder for our members to get the rest they need."
Rob Reilly, executive vice-president and chief operating officer of CN, said that they have offered the union a binding arbitration which they declined, and added that they "will once again encourage the union leadership to accept binding arbitration as an alternative to disrupting the Canadian economy."
The two parties have been in negotiations for seven months and have been working through federal mediators for the past five, but they still have not come to an agreement even after the expiration of their previous collective agreement on July 23.
Teamsters gave CN a 72-hour notice to strike on Sunday. Reuters reported that CN said on Friday it would cut management and union jobs as it grapples with softer economic conditions.