22,000 pound transformer toppled over while workers were moving it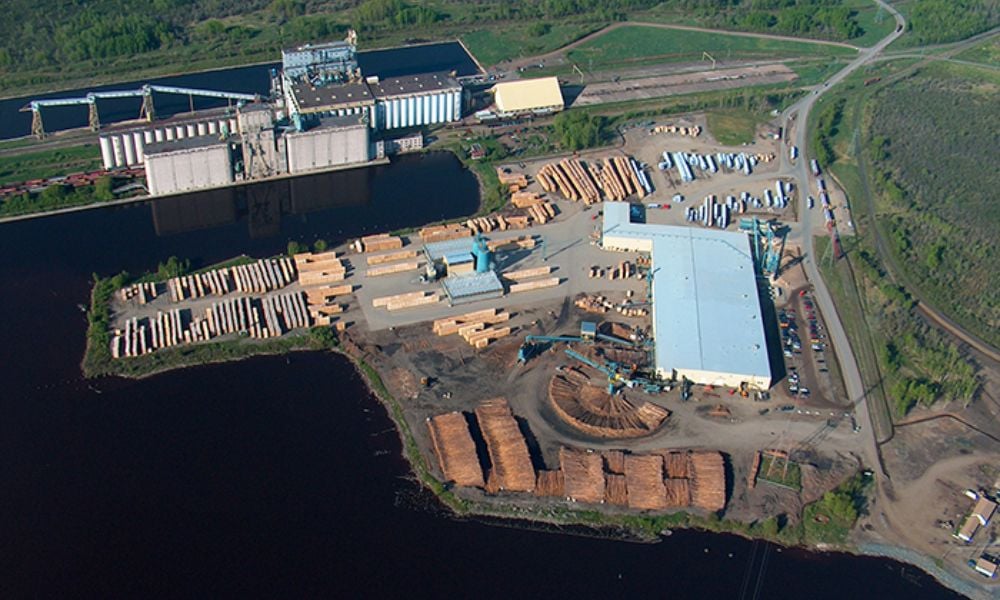 Resolute Forest Products Inc. has been fined $120,000 after pleading guilty to a workplace safety violation that led to a worker being seriously injured.
The incident happened July 31, 2021, at the company's facility in Thunder Bay, Ontario as workers were attempting to move a transformer weighing more than 22,000 pounds.
The workers used a forklift to push the transformer and the Ministry of Labour, Immigration, Training and Skills Development says "they placed "Hillman rollers" under each corner of the transformer and used ball peen hammers to adjust its direction instead of using the steering handles and pre-load pads that are intended for use with Hillman rollers. Additionally, the replacement transformer was not secured to the rollers as recommended in the Hillman Roller Products Instruction Manual."
A worker struck one of the rollers with their hammer and the transformer toppled on is side, causing serious injuries to one of the workers.
Resolute Forest Products pleaded guilty to failing as an employer to ensure the transformer was moved in a way that did not endanger the safety of any worker. It violated section 45(a) of the Regulation for Industrial Establishments, contrary to section 25(1)(c) of the Occupational Health and Safety Act.
Forklifts are among the most common hazards in a warehouse or other facilities where they are frequently used, and any attempt to use them in less common procedures should be approached with caution. In this case, the use of forklift was combined with the improper use of the rollers, and manuals should always be followed.