Activists cover QR codes with alternates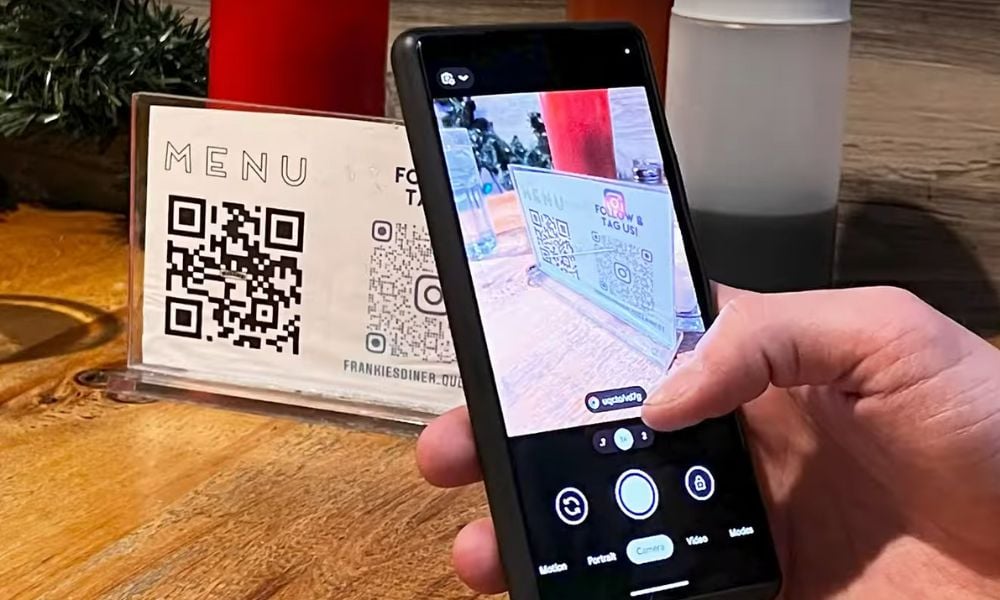 A campaign to raise awareness about the plight of migrant workers is surprising Canadians with secret menus when they scan QR codes for their favourite restaurants.
The Migrant Workers Alliance for Change hopes to expose exploitative working conditions like low wages, unsafe labour, poor housing, family separation, and long hours.
The organization covered up existing menu QR codes at hundreds of unknown restaurants across the country with its own QR codes. The goal is to communicate a single plea, which is that migrant workers need permanent resident status.
"Because the current laws don't protect our health, safety, and working status, those of us who speak up are ignored and many others decide to stay silent in fear of deportation and losing their livelihood," says Robert, a Jamaican migrant greenhouse worker, who spoke with CTV News.
The secret menus reveal a story about exploitation. One of them is titled "To-Die-For Sweet Potato Fries" which tells the story of Gavin Yapp, a potato harvester from Jamaica who died in a farming accident in Norfolk County, Ontario last year.
The lack of protection for migrant workers was once again highlighted just a few months ago when four migrant workers were hurt in a van crash while driving to a farm. It was not deemed to be a workplace accident, but activists say it should have been.
More than 60,000 season agriculture workers come to Canada every year. We are inviting [the public] to be a part of the struggle," says Syed Hussan, executive director of Migrant Workers Alliance for Change.
Labour unions have frequently sounded the alarm over the lower-class treatment of migrant workers.
He adds "it's important to know migrant farm workers are literally tied to their employers," noting how a lack of permanent resident status limits their rights. "What that means is if a worker speaks out about abuse, they become homeless."
The secret menus come with a plea to sign a petition calling on Prime Minister Justin Trudeau to implement fair working conditions.
"It's crucial to understand that if you eat in this country … you are implicated in this food chain," says Hussan. "Each and every one of us is implicated."