Why Graham Nelson has been nominated for a Safety Leader of the Year award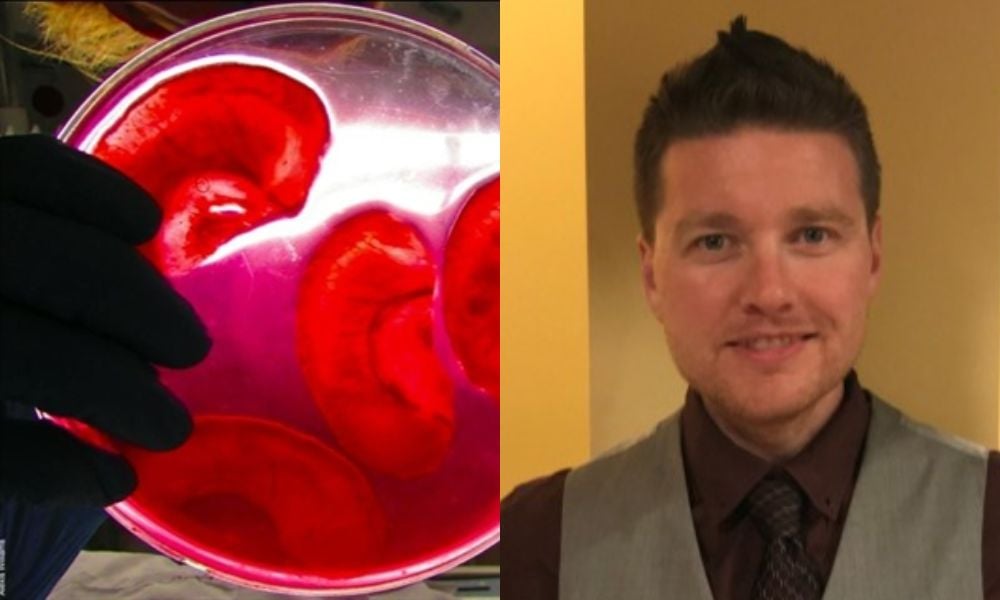 The hazards associated with strange, unusual, and downright bizarre research isn't exactly what a recent graduate from an occupational health and safety program would be prepared to tackle once they hit the workforce. But that's exactly the kind of challenges Graham Nelson deals with on a regular basis.
The assistant director of occupational health and safety at the University of Ottawa now has nearly two decades of experience behind him, and Nelson has made it his mission to navigate the unique challenges posed by research projects that often defy convention, including at least one that involved growing ears on fruits and vegetables.
Nelson's journey into the world of health and safety began at a young age, thanks to his father's work as a manager at an RCMP forensics lab. "He was kind of approached at a very formative time in my life, as I was finishing off high school and figuring out what I wanted to do. And he kept talking about safety, kept talking about laboratory design, and I thought, 'this sounds really interesting.'"
Nelson's fascination with safety deepened when, as a 16-year-old, he refused to perform unsafe work at a retail store. "I was asked to load products onto a very high shelf using a ladder that couldn't get close to the shelf. People were straddling the ladder and the shelf while handling heavy boxes, and I thought, 'this is just not safe.' So, I refused to do it, and the process ended up being changed," explains Nelson. "That was a defining moment for me."
His career took off after he graduated, with his first job at the University of Ottawa. He turned down a full-time job at a bank for a temporary short-term gig, recognizing a month's worth of safety experience was more valuable to him in the long run. His short-term contract soon turned into a career spanning nearly two decades.
Recently, Nelson received a nomination for the Safety Leader of the Year award, a recognition he found both humbling and exciting. His supervisor, impressed by his work, nominated him, affirming he is on the right track.
On a day-to-day basis, Nelson's work is anything but predictable. He focuses on institutional-wide safety, dealing with policy development, program implementation, and ensuring compliance with safety procedures across the organization. What sets his job apart is the extraordinary research conducted within the institution.
Researchers at the University of Ottawa are known for pushing boundaries, even if it means growing ears on asparagus. "There is no average day. People are looking at pushing boundaries and discovering new things," explains Nelson. "We're trying to help them support their research projects safely."
With research often delving into the bizarre and uncharted, Nelson's challenge is to ensure the safety of researchers and students. "There's no playbook for some of the research we encounter, like growing ears on asparagus or apples," says Nelson. "It involves hazard identification and risk assessment. We look at chemicals, biological hazards, viruses, molds, and determine how to minimize risks."
One of the most significant challenges Nelson faces is instilling a culture of shared responsibility for safety across the institution. He preaches safety is everyone's responsibility and works on communicating this message effectively to the university community.
When dealing with researchers whose unconventional work may pose unexpected dangers, Nelson relies on lessons learned from the broader industry. He draws from unfortunate incidents, such as explosions at refineries or accidents at other universities, to underscore the importance of safety in unusual research settings.
Nelson's dedication to ensuring the well-being of researchers and students has made him an invaluable asset to the school. "It's been a lot of fun on this journey," says Nelson. The kind of excitement that comes from helping others push the boundaries of scientific discovery, even if he risks growing a third ear.