How safety leaders can navigate an ever-evolving role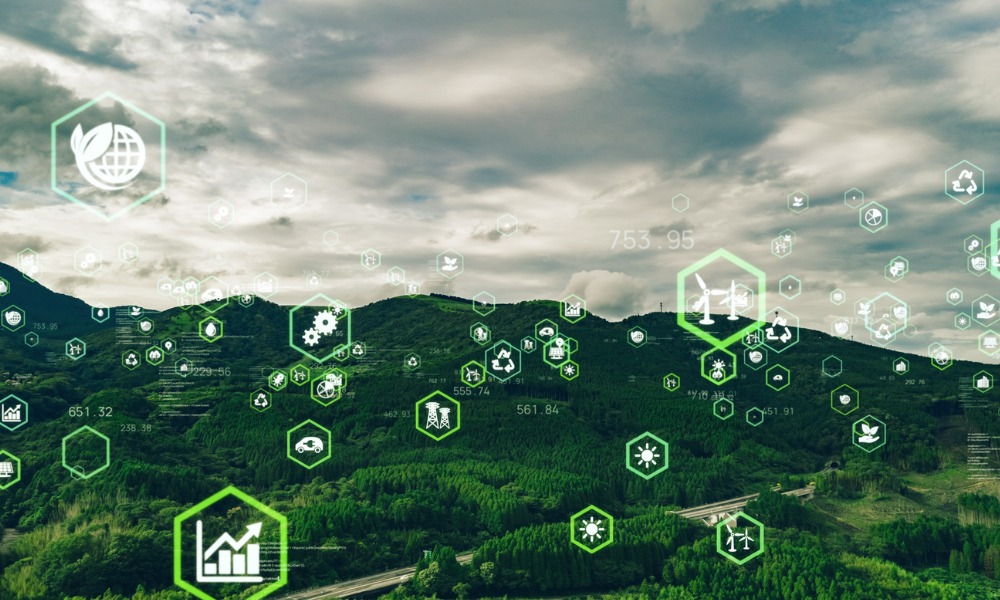 At the beginning of this year, the 2022 CSEA Safety Leader of the Year award recipient, Lee-Anne Lyon-Bartley suggested safety leaders should prepare to see their titles grow longer, and have more responsibilities added to their plates. Among those areas of responsibility are environmental health, safety, sustainability, and social governance.
Canadian Occupational Safety brought together three leaders in this area for a round table conversation to dive into the challenges they face and discuss strategies for success. Three key themes emerged: Materiality, hazards known and unknown, and diligent auditing.
Importance of materiality
Materiality is about defining which specific issues are relevant to a company. Manasi Koushik is a director of quality assurance and environment with Dexterra Group. She says conducting a materiality assessment helped her organization prioritize areas to focus on.
"It's a really great tool" explains Koushik, "to have a better understanding of what stakeholders, internal and external, really think that the company should focus on and can actually make positive impact on." Koushik adds it can also tie into the disclosures that an organization would want to report on.
Erin Oliver is the vice president of health, safety and sustainability at modern Niagara Group and espouses the benefits of a materiality assessment. She uses the United Nations 17 Global Compact Goals as a starting point and then looks at what the company can and can't do.
"As a contractor, we can really change the built environment, we can change our employees experience, and we can change the communities in which we build and put the greatest amount of effort into the most reward by doing it that way."
The effectiveness of narrowing down on materiality can't be understated, according to Jeff Adamson, environmental health, safety, and sustainability manager with Cosmetica Laboratories.
"Focusing on a few key aspects, whether it be environmental, sustainable procurement, health and safety, social responsibility, picking one or two, and really focusing on those aspects first, and then gradually build and develop the program afterwards."
Identifying the hazards
Hazard identification is an ongoing challenge for safety professionals everywhere. Koushik notes that often safety leaders have the environment "tagged on to that role, without a full understanding of what that actually means and the breadth of it." Koushik suggests safety professionals look at health and safety incidents with a broader global perspective. "If you have a health and safety incident, nine times out of 10, there's an environmental impact to that."
For Adamson, chemical hazards are part of the job at a cosmetics manufacturer. He says most are non-hazardous, but some are, and can be identified on a safety data sheet. He says it's critical to drill down into how those chemicals are used, where they are used, and how they are disposed of. "There's an impact to really look at that, and analyze the full lifecycle of that chemical in order to make that change and do things better for the environment."
As a contracting company, Oliver says they have known hazards within their organization, but there are also unknown hazards that may be uncovered on a job site. "Things like asbestos and other contaminants that we don't introduce, but they are part of the existing environment when we enter the space." That's why Oliver says they take a "pause and assess approach" and teach their field staff to call in safety specialists when they encounter an issue that may pose unknown hazards.
Oliver says there needs to be a level understanding between the people in the field, the operations team, and the safety specialists. "We've said you need to learn operations, you need to understand what our construction teams do, how they build, what their schedules look like, what their processes are. So you can speak to these people in a partnership."
Audits in EHS
There are many different types of safety audits depending on the industry in which you work. In the EHS field, Adamson says they often focus on regulatory compliance, making it imperative to stay up to date on the latest changes. "Regulations are changing on a daily basis," explains Adamson. "Some of them have been in place for years, but they are constantly changing. So as an auditor, you must keep up with the current laws and regulations in order to identify are you in compliance and not in compliance."
At Dexterra Group, Koushik says they do regulatory compliance audits, but they also have a program focused on behavioural based safety called "don't walk by." Koushik says it empower employees to take responsibility for identifying workplace hazards.
"Employees are also really encouraged to identify that hazard and do something about it right away. So it's real time and it's happening and it's recorded. And then the program also allows the ability for an employee to also provide opportunities for improvement, or recognize positive things that are happening within the work environment."
Oliver does something similar with Niagara Group. She says they have two "internal mantras" referred to as "get ahead and stay ahead." It means collecting data all year long in preparation of those internal and external audits. The other aspect of audit preparedness instilled in Oliver's workplace involves understanding the why.
"Our why is to create the right environment for our workforce and our clients to be optimally successful. And that should, if we keep our eye on our data, automatically provide a good outcome to our compliance audits."
These are just three challenging areas in a highly specialized, dynamic, and diverse field, that appears to be growing by the day.